No Contracts and Unlimited Data!
We provide high speed internet access in the areas of: Dumaguete, Sibulan, Dauin, Valencia, Bacong and now Siquijor! We specialize in the provision of internet in locations where other providers cannot reach, we don't impose bandwidth caps and there's no lock in period.
Update: Our first tower in Siquijor was such a success that we are in the final negotiations of installing a second tower.
With our internet service you can stream movies and videos without long load times. Our ultra low latency networks provides an extremely fast and reliable service which is powered by multiple service providers so time sensitive applications such as VoIP and online gaming will behave as intended.
How It Works
Your Connection
To connect you to the internet, we install a small microwave transceiver on the roof of your home/business. The antenna is aligned to one of our local towers or repeater stations, establishing your dedicated AirLink connection. Your connection is always on and does not use a phone line or any satellites.
Internet For All Your Devices
Your AirLink connection can be shared among multiple devices in your home. A wireless router provides Wi-Fi access to the internet and other services on smartphones, tablets and PCs.
No Contracts or Data Caps
There are no data caps which means your internet usage is always unlimited. There are no contracts or cancellation fees. All our Internet packages are on a month-to-month basis. Cancel at any time.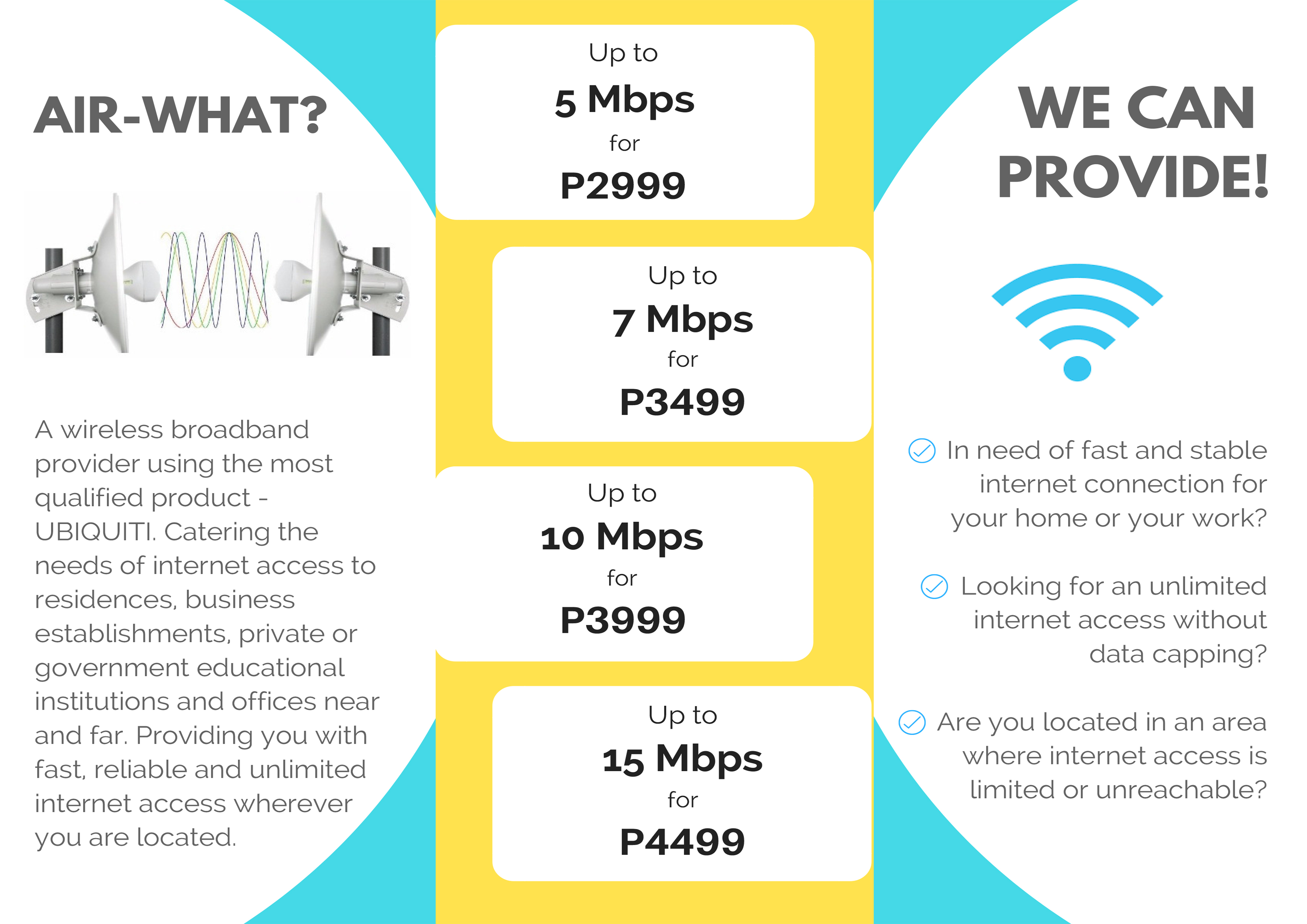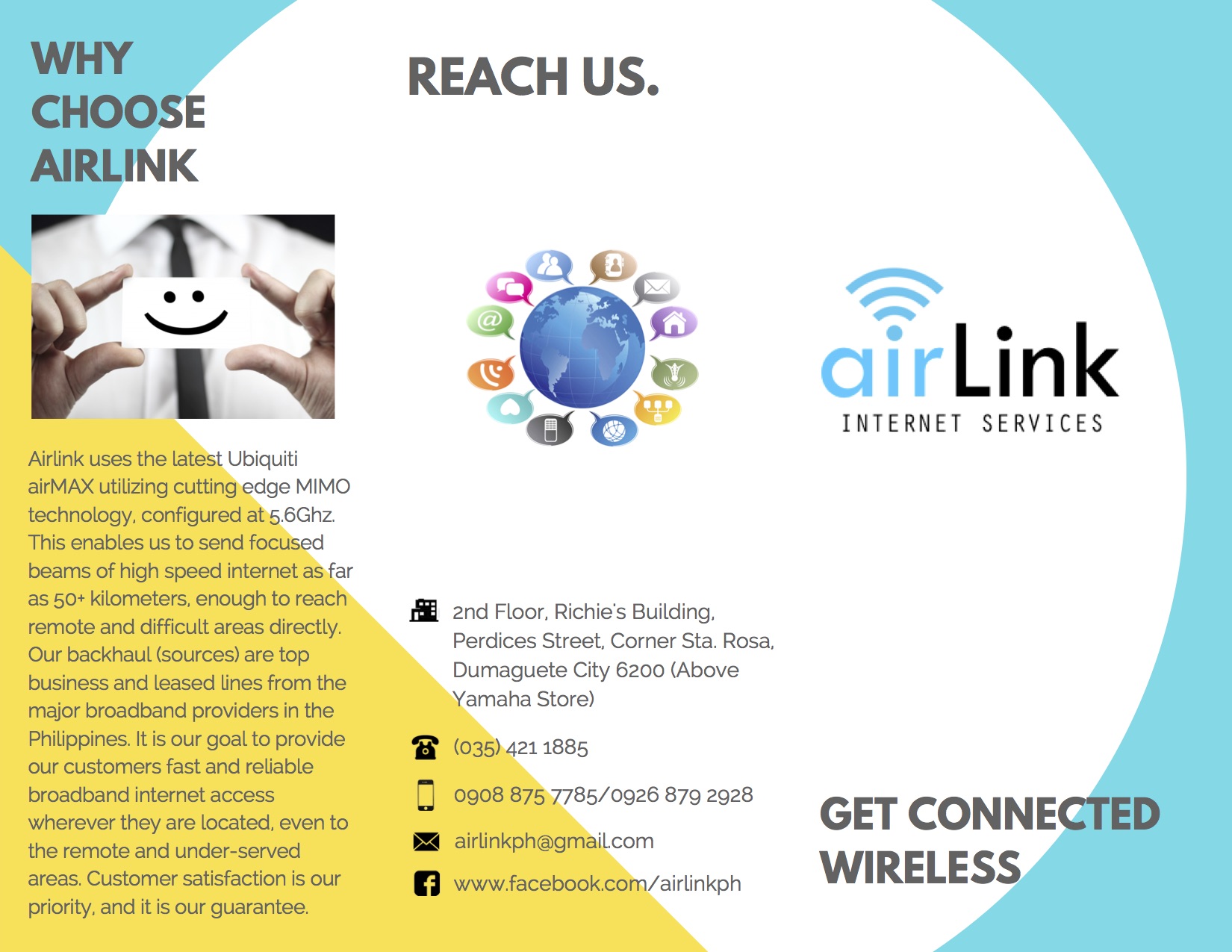 Is this your business?
Claiming your listing is the best way to manage and protect your business.
Claim it now!