Dumaguete City, Negros Oriental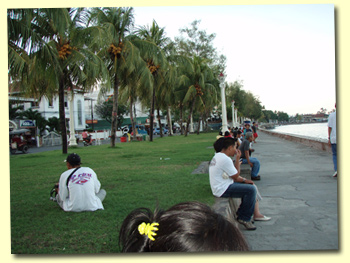 Negros Island is one among a total of 7,107 islands comprising the Philippine Archipelago. It was discovered by the Spanish explorers during the expedition of Señor Miguel Lopez de Legaspi in the year 1565. Abundant in natural resources, Negros is home to some 3.7 million peace loving Filipinos who thrive mainly on agriculture and aquaculture as their source of livelihood. In the year 1890, the island was divided into two distinctive provinces, namely Negros Occidental and Negros Oriental.
Negros Oriental
The province of Negros Oriental occupies the Southeast portion, holding in itself 5 key cities and 20 municipalities, most of which line the coastal shores facing east to the Tañon Strait and south to the Sulu Sea. Because of its ideal location and tropical climate, many have been drawn to the serene beaches and have been known to find themselves building their nests along the Negros shorelines.
Dumaguete City, Capital of Negros Oriental
The capital of Negros Oriental is Dumaguete City, the seat of government and the province's economic hub. Though relatively small with a total land area of only 34.26 square kilometers, it is the most populated area in the province. It boasts of an airport and several piers which make Dumaguete City a point of destination for students, businessmen, travelers and tourists alike.
A vast majority of the Dumagueteños are literate and can communicate in English, Tagalog and Ilonggo besides their native Cebuano dialect.
The City of Gentle People
Despite the inevitable changes that the modern civilization has brought about, Dumaguete City remains to be rooted deeply to its historical past. Nearly every significant event that took place in its earliest days is commemorated each year with meticulous attention to details, giving the people an occasion to celebrate and to relive a rich and interesting culture that has shaped their city.
Dumaguete City
Dumaguete got its name from the Visayan word daguit which means to snatch. It has been said that in the olden days, pirates came by the island to take away the pretty native maidens.
At the heart of Dumaguete City stands Silliman University, established in 1901 by American philanthropist Dr. Horace B. Silliman. Much of its old wooden and stone structures still proudly stand including what is now the Silliman Museum, whose rooms were once used by the Japanese forces during World War II.
The City of Gentle People, as this city is aptly labeled, Dumaguete is dotted with cherished remembrances from a bygone era. Old churches and cathedrals, antique houses and memorabilia, the famous Bell Tower, and the occasional kalesa (horse-drawn carriage) plying the city streets add up to the quaint, old world charm that the city exudes – with its friendly and hospitable people who value their simple and laid back lifestyles.