Unlike metropolitan cities, Dumaguete is more relaxed, and life here moves at a steady, calm pace. However, the City of Gentle People is not spared from the hustle and bustle of an urban town. Days can be stressful, and during times like these, the perfect way to wind down is a visit to the beautiful white sand bar in Manjuyod.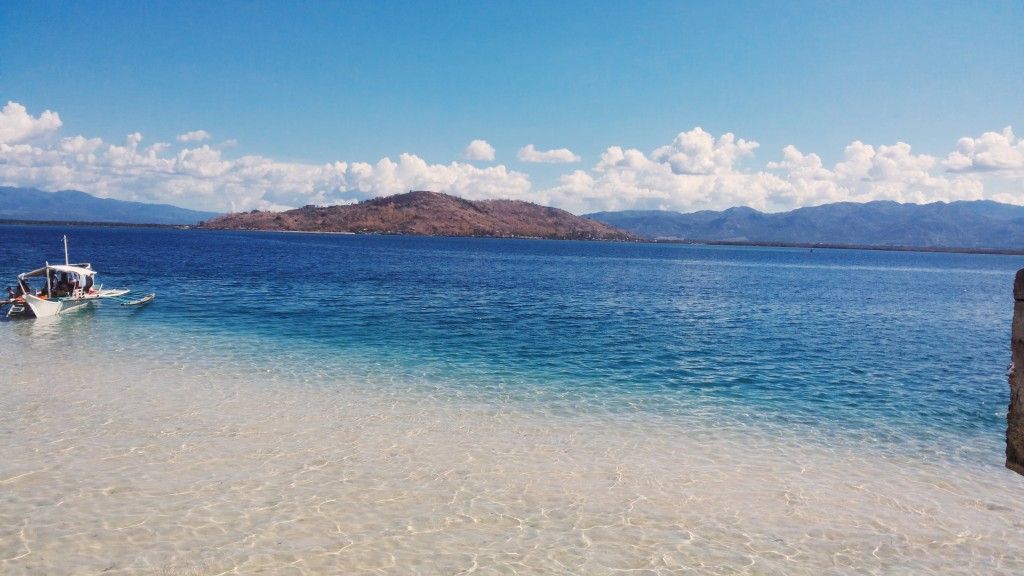 The best time to get the sand bar would be morning so the shoreline is visible. During low tide, the shore is submerged in clear sea water. But whether it be high or low tide, the pristine beauty of the cerulean water and fine, white sand persist to be seen nonetheless. For avid swimmers and divers, this is a perfect spot for an open water swim since the water is deep (really deep) and cool. The whole stretch of white sand is also covered in starfish, so be careful about where you step!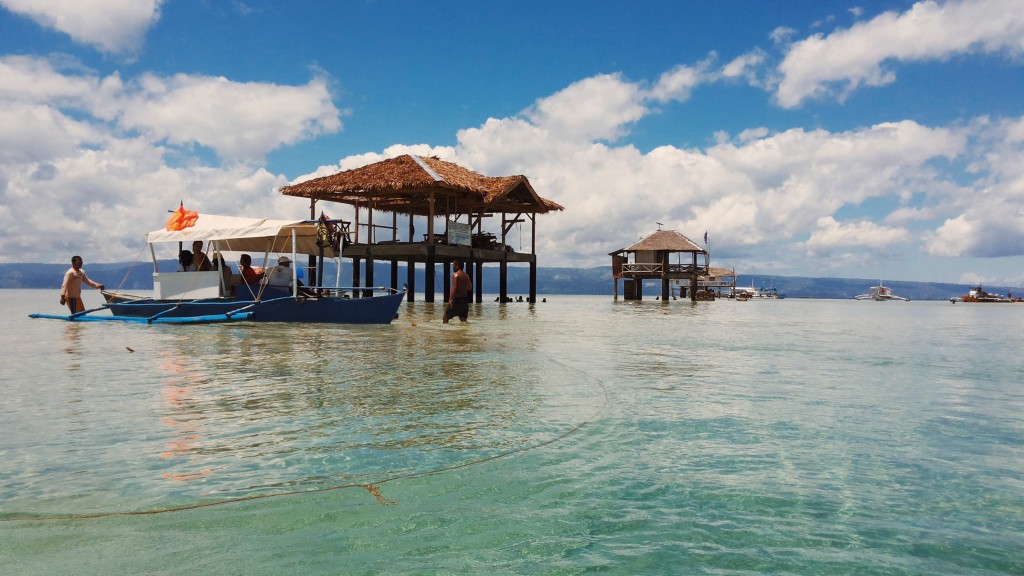 Since most beaches near Dumaguete have dark sand, Manjuyod's White Sand Bar is definitely a tropical gem. Be sure to bring a lot of sun block and a large floppy hat, and be prepared for a lot of sun, too.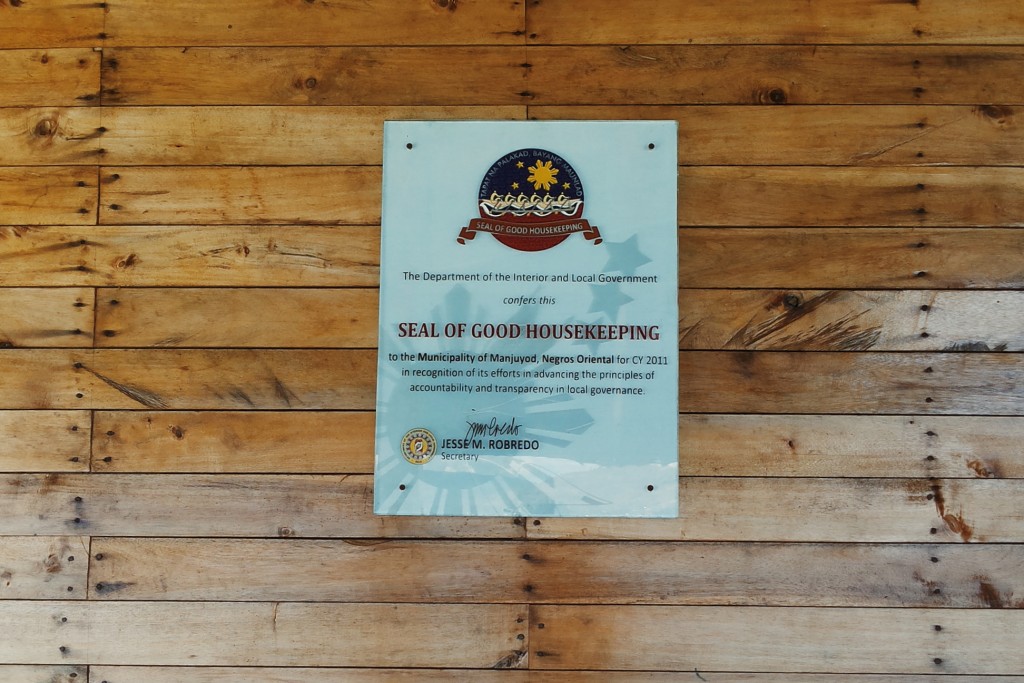 From the tourism office to the beach, everyone makes sure you will feel comfortable and well taken care of. The local staff are very hospitable and accommodating. If you have a cottage reserved for you, they will set everything up to your liking, and will clean up after your use.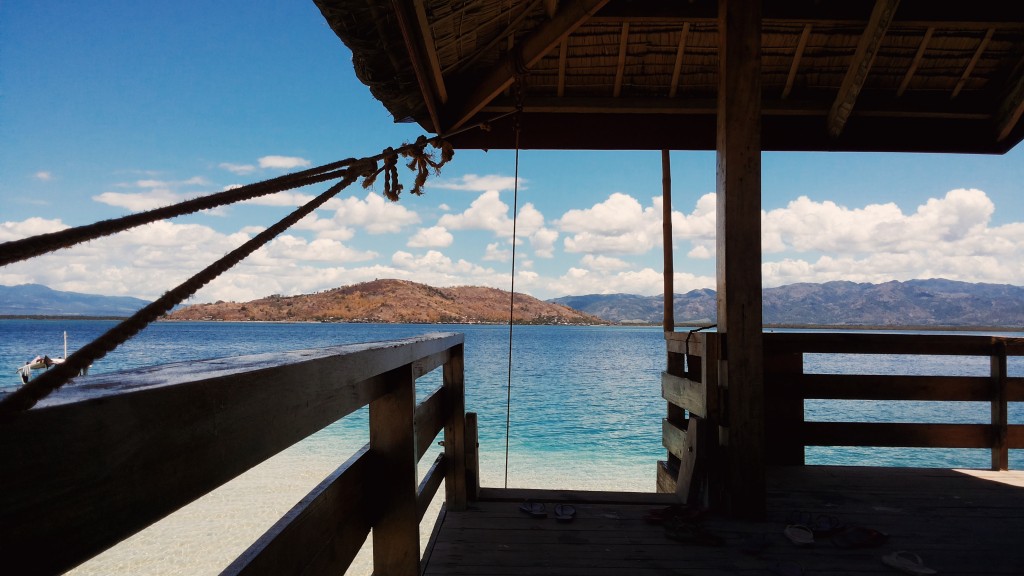 Even for just half a day, the serene waters will give you a sense of tranquility that only nature can deliver. The white sand bar, gorgeous shades of blue, and surrounding mountains seem as if they were placed strategically to provide a spectacular view.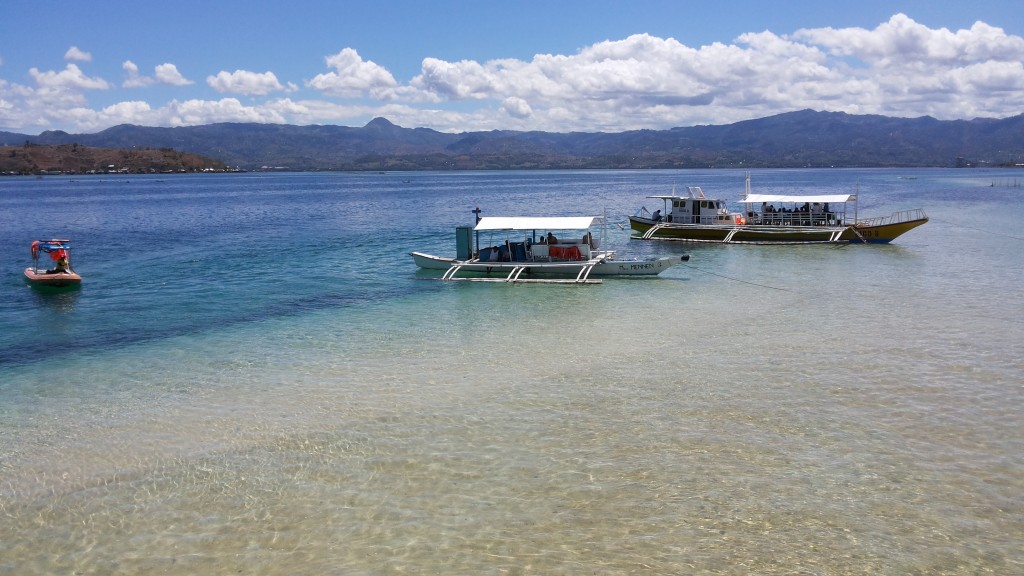 There are only four cottages available for use as of the moment, and with teeming tourists making reservations, it can be quite difficult to get one. Not to worry, though. The boats are decked on shore to serve as your make-shift cottage, and it even comes with a cozy hammock! If you aren't fond of swimming, you can simply lay back and read a book, or listen to music, whatever floats your boat (Get it?).
So whenever the week's toil takes its toll on you, you know where to go. The white sand bar (and locals) of Manjuyod will welcome you with arms wide open.
Here's the link for more details about diving, whale watching, and how to get there. Enjoy!