Aguinid Falls: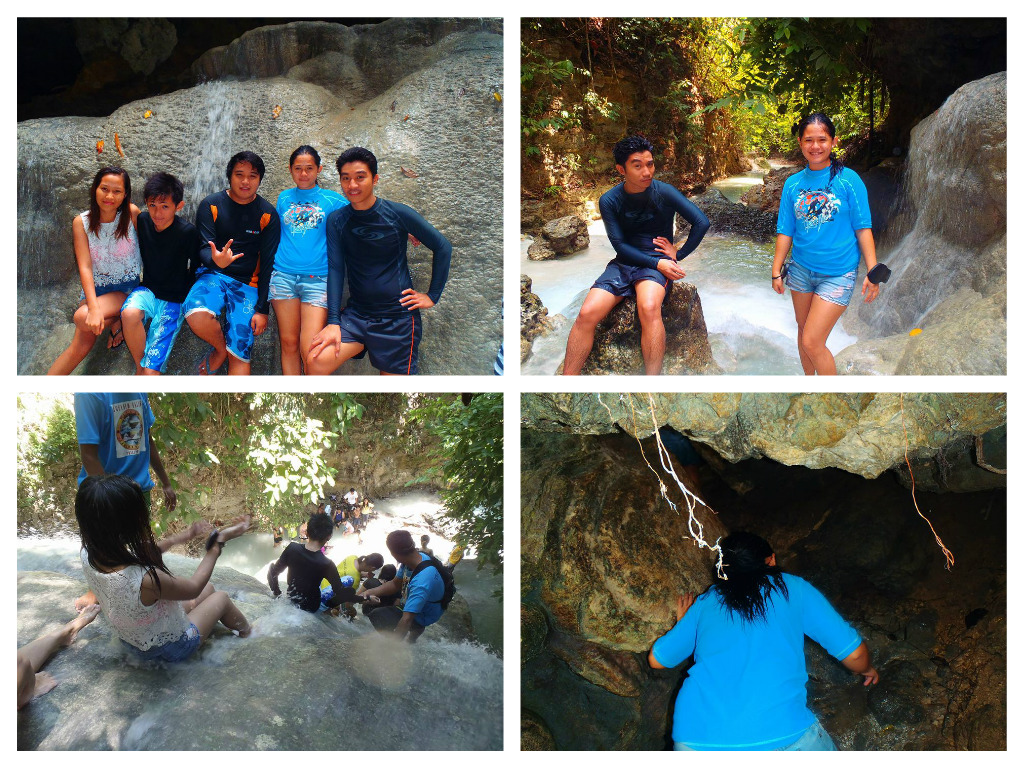 It is always nice to wander off from your comfort zone. For a resident of Dumaguete like me, I have been to several tourists spot around the province, thus the idea to cross our way to Cebu Island enticed me again. Last May 23, I and my travel buddies decided to have another trip in Cebu. This time, my brother came along with us. All together, we took off as early as six in the morning taking the Sibulan-Cebu route via fast craft.
This trip, we went to Aguinid falls, one of Cebu's hidden getaways, a best kept secret for now. Let me share to you the highlights of our trip. Before we continued on to Samboan where Aguinid Falls is, we had a quick stop over at Pebbles Beach Resort, a stone's throw away from the port area of Santander Cebu. We took a swim for an hour and decided to continue with our trip to the amazing falls. A tricycle driver offered to bring us to Samboan, paying him Php 30.00 per passenger. The travel time from the port was about 20-30 minutes.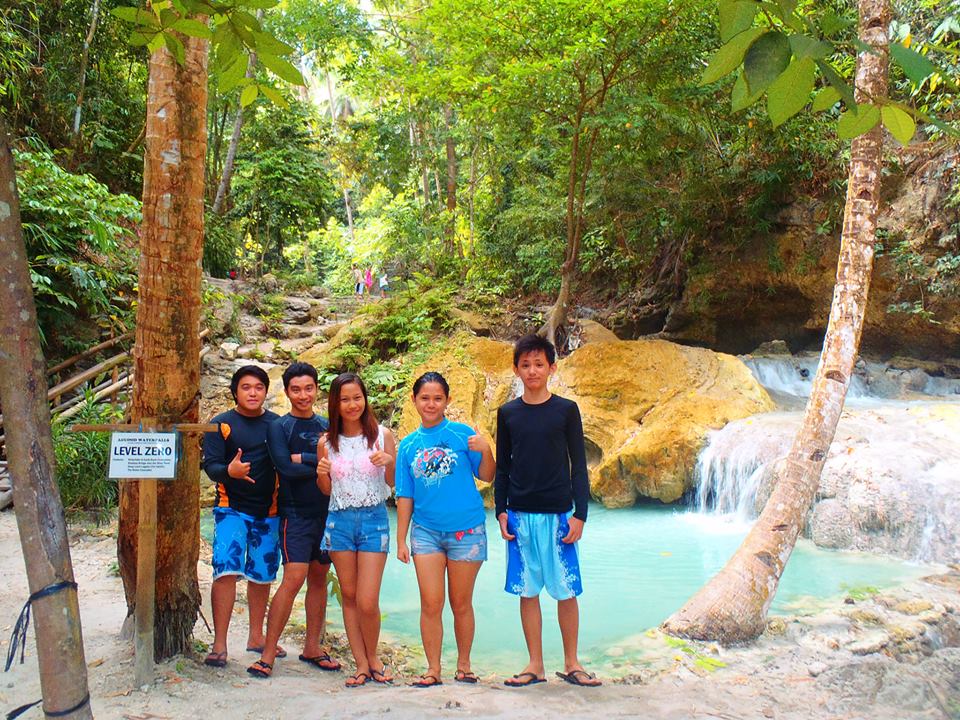 We got to Barangay Tangbo, where Aguinid falls is located. The entrance to go to the falls is 20 pesos. Aguinid falls is to be found 200 meters from the national highway. Most of the locals of Samboan often have their picnics by the falls considering its accessibility.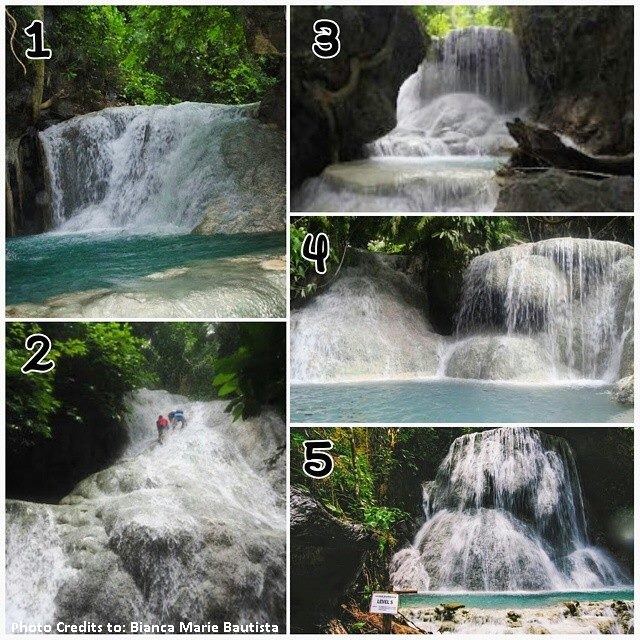 Aguinid Falls is composed of five different levels along the Tangbo River, with each level having a unique tumble of water. One can only reach the other falls by passing and climbing the limestone paths of the flowing waters up to the highest level. There were 5 levels of waterfalls that you climb up with a guide. There are foot holes in the rock face so part of the experience actually involves climbing up the falls. The rocks are not very slimy so I felt quite safe. There is also an opportunity to jump off a waterfall.
For those who would want to go out on an adventure to Aguinid Falls, there are some few tips and reminders which may be useful: Food is not allowed near the water falls, so do not bring your food up there. Instead, a designated eating area is located on Level 0. And there are also a number of food stalls locally known as "carenderias" at the site. I am pretty sure adventurers at heart will surely enjoy this place, I for one could personally consider this a haven. But, for families with young kids, I do not suggest this place since some areas are too extreme for the young ones. Be prepared to get extremely wet so better pack in a few extra clothes.   Local guides are so helpful so you never worry about getting around. You can't bring anything in the falls, but there is a baggage deposit area where you deposit your things.
For awesome photo shoots and photo ops, make sure to bring your waterproof cameras or ask the guide to bring your phone which would be placed inside a zip locked bag. I am pretty sure you will have lots and lots of incredible photos with awesome views.