Posted on by Angeli Aves Dancel
Quezon Park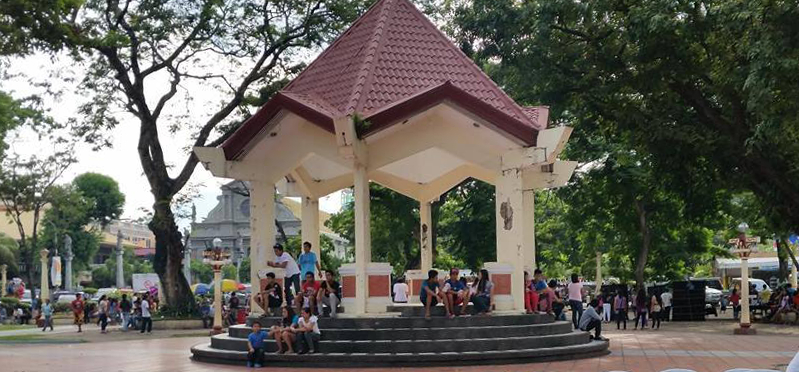 Another tourist attraction that you should not miss in Dumaguete is Quezon Park. Getting there is easy. You just tell the driver to drop you off at Quezon Park or you tell the driver to bring you to the Bell Tower or Cathedral because some folks don't know the park's name. This park is about 1.5 hectares. This park is the best place to spend a stroll with your friends and family. It is a relaxing place, surrounded by old century trees, plants, bushes and flowers located in the city center across the historic Bell Tower. This place also has a playground for children to enjoy and have fun. The playground is recently developed by the city Government. Because of this location, children come here to play. There are also local vendors that would sell yummy street foods and drinks. Some would sell some City souvenirs. There are also some henna artists around the area. Quezon Park is in the downtown area so there are several shopping malls near by. There are also restaurants near the area. Since Dumaguete is a booming City, there are new establishments and newly franchised restaurants all around. You can also take a walk and go to Rizal Boulevard. It would take about 10-15 minutes and you will reach the boulevard.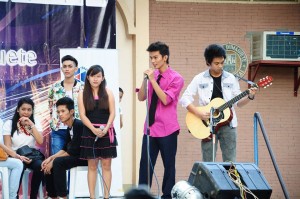 The Dumaguete Tourism Office is located on one side of Quezon Park. Local and foreign tourist comes here to ask for assistance when it comes to traveling around the wonderful province. The City Hall is also located just across Quezon Park. This is a great place to see locals. Sometimes, they host a market here. There are also events that would take place here. Other times, they use this place for programs and local events. Feeding programs would also take place here. Other locals would also use this place for their dance practice. Lately, soccer games and practices happen here almost every afternoon. Every Sunday, there is show called Tayada sa Plaza with the performers being local students from different schools here in Dumaguete. They showcase their talents and skills during this event. But nevertheless, this place would always be an interesting place to just walk around and spend a little time. Since this place is just near the Bell Tower and Cathedral Church, a lot of locals would come here in stay for a while with their loved ones.
This place is also very festive during the Charter Day of the City. The City parade would start and end here. There would be some local artists who would perform at the stage. Locals would come to here to watch the programs and their favorite artists or bands. The event would continue until Christmas since the Charter day is November 25. During Christmas, this is a lively place to walk, shop for bargains and watch the locals and tourists alike. Bustling with people from all walks of life especially on Sundays and now all dressed up for Christmas. I can assure you that this place is worth a visit. Don't forget to bring your cameras and monopods for pictorials.
---