The very first thing you notice upon approaching the island is this two story building with a distinct Filipino design. Formerly known as the Kan-Upe Cove Resort, the Apo Island Beach Resort claims 1.5 hectares of cunspoilt coral sand. The resort is built on a cove facing two big rock formations on each side of the u shaped cove.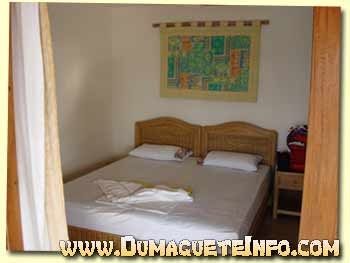 Because the islands terrain is rather rugged, one has to scramble over some boulders to be able to reach the resort. But despite this inconvenience, the Apo Island Beach Resort still gains a plus in its fantastic location.
Styled and decorated in an altogether Filipino architecture and design using only bamboo, wood and concrete for its materials, the Apo Island Beach Resort boasts of a commanding view of the private beachfront and of the sea from its large airy windows in the second level rooms. It has a total of eight rooms including the honeymoon suite accommodation – all overlooking the ocean. The amenities are relatively basic, having only electric fans as a source of ventilation. Nevertheless, it is a cozy and romantic hideout where the calmness of island living settles in your spirit with ease.
Apo Island Beach Resort Restaurant
The open air bar and restaurant serves Filipino food specializing in seafood fresh from the day's catch. There is also a dive center within the resort's premises that offer equipment rentals. Apo Island Beach Resort has its own generator for power supply from 6pm – Midnight to ensure comfort for its guests. Good and efficient service by a graceful staff is an important asset in this resort. At Apo Island Beach Resort, the guests privacy is ensured thus local vendors are prohibited to market their wares in this side of town and only registered guests of the resort may use its facilities.

Because it has its own private beach, the main activity could be snorkeling in the premises (if not diving), sunbathing freely, enjoying a book in one of the lounging chairs, hiking or simply walking along the shore to feel the fine Apo sand beneath your feet and having a cold beer while watching the outriggers go by. A trip to Apo Island will not be complete without spending a night or two at the Apo Island Beach Resort because this is the only way to capture the charm that is truly unique to Apo Island.
Apo Island Beach Resort Rates(as of Dec 2006)

Accommodation
Room Rate
Lower Triton
P1550
Upper Triton
P1350
Surf 1 and 2
P1480
Golden Cowrie 1.2.3.4
P1950
Dormitory
P450
Extra Bed
P450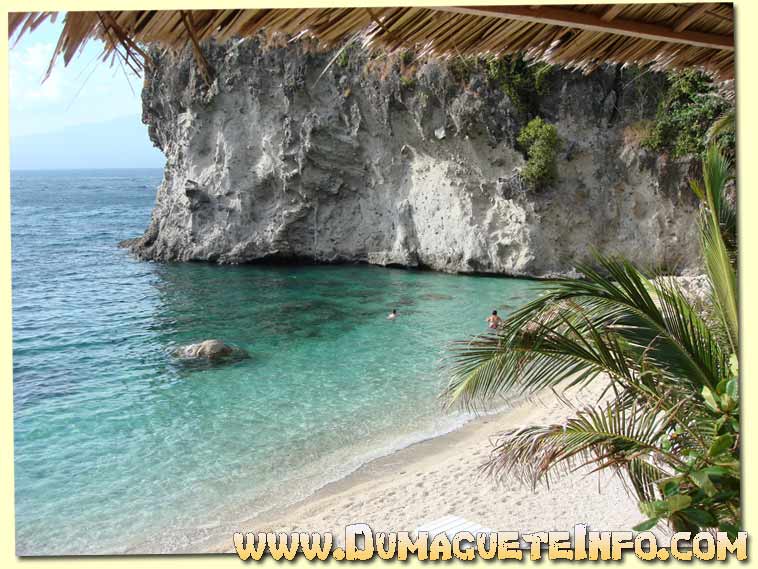 The Apo Island Beach Resort Fax: +63 35-225-5490