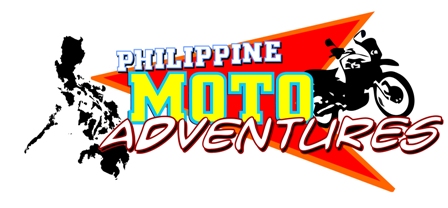 We are expanding!
Thanks to the great success and our Riding Guests we are now located at Dumaguete Airport, Negros Island, Philippines, We have built a true fly in and ride out facility! At our new location we have expanded facilities, such as greeting area, showers, bag/luggage storage, full shop. bar and restaurant with friendly helpful staff, billiards, High speed WIFI, all for your fun and convenience! We now offer Motorcycle and scooter rental at Dumaguete Airport. Fly in, ride away!
Here at Philippine MotoAventures we provide a true custom small group motorcycle adventure. Traveling by motorcycle in a third world country is exciting and truly an adventure. Yes, it's also inherently dangerous, but our tour is designed for experienced riders. Off-road experience in NOT a necessity on our tours but a plus. You don't need to be a Dakar or Baja1000 finisher, but you should have a true passion for two wheels and the people who share your desire. The tours are designed as such that everyone will have the ride of their life.
Our adventurers have ranged in age from 18-78. It's my true desire and goal to finish every tour we start. I will go to great extremes to ensure we meet that goal! Please remember it is an adventure! Like Mt. Everest … some times you don't reach the summit but live to try another day. Its part of the adventure. We must remain flexible. Tour delays due to: weather, flats, hangovers, beautiful women, mechanicals, ferry delays or cancellations for safety reasons can and do occur.
Located on the Dumaguete City Airport ,we have the largest fleet of highly maintained motorcycles in the Philippines ,over 20 motorcycles. In additional we are the only tour company to be certified buy national and international safety motorcycle organizations, National Motorcycle sports & safety Association, and FIM.
---
We specialize in group rides for friends from 2-6 riders, ultra custom tours.
At no additional charge, just you and your friends experiencing a life adventure together.
Just contact us and leave the planning to us!
---
7am to 7pm – 7 Days
philmototours@yahoo.com
Rated: 4.11 by 9 ratings