Other articles about Bais;
Bais Dolphin and Whale watching
Bais Dolphin watching trip report with photos
Facts about Bais City
Bais City on Negros Oriental is just about 45 Kilometers, or 1 hour drive north of Dumaguete City. Bais once belonged to the municipality of Manjuyod and gained "city-status" in 1968 and belongs to the second district of Negros Oriental. The city is with two sugar mills the largest producer of raw sugar in the Region. The Central Azucarera de Bais was already established in early 1900 and counts as one of the oldest sugar mills of the Philippines.
The total land area of Bais City is over 316 squarekilometer. The name originates from the two bays (Bais) the city is located at the east coast of Negros Oriental. Another story tells that it originated from the fresh water eel-like fish of the Pelarta river, which runs just beside the city center.
As of the census of 2011, Bais City had a population of just above 80,759 in almost 1,600 households with a yearly growth of around 1.5%. Basis City has 35 Barangays and has produced over the years several local and political heros like Demetrio Larena or Dr. Vincente G. Sinco, founder of Foundation University in Dumaguete City, which has also 2 campus' in Bais.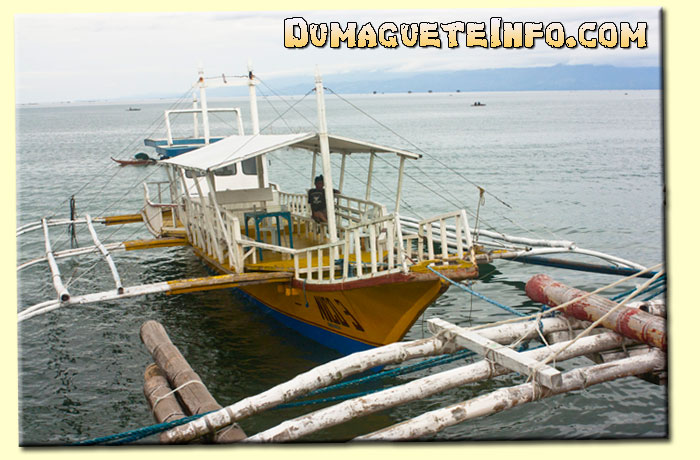 Tourist Attractions of Bais City
Dolphin Watching in Tañon Strait
Bais is best known for its Dolphins off the coast in the Tañon Strait which are the most popular Tourist attraction of the region. While Dolphin and Whale watching is promoted, one should not expect to see any whales on regular basis. A few whales only have been spotted very rarely in 2012 after yearlong absence.  Dolphins are spotted in big numbers mainly from March until October with the best surface conditions from mid-August to mid-October. Spinner and Bottlenose Dolphins are the most common species in the Tañon Strait.
Dolphin watching trips are best booked ahead of time via the Bais City Tourism Office +63 35 402-6629 and +63 35 541-5161. The government runs several boats by themselves, but there are also other accredited operators. Price for a boat starts from 3,000 Peso for a day. There are no hourly rates.
White Sandbar of Manjuyod
The Sandbar actually belongs to Manjuyod and it usually booked in a combination with a dolphin watching trip. It is a perfect stop for lunch and to unwind and relax. The white sandbar disappears at high tide a few inches under the waterline. On the sandbar are 4 cottages which can be rented for an overnight stay.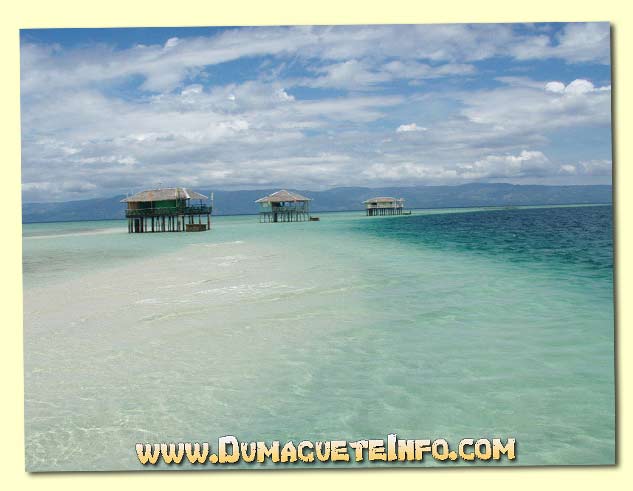 Tabalong Mangrove Park & Bird Sanctuary
The Tabalong Mangrove Park & bird sanctuary covers about 6 square kilometer protected mangrove forest. It is best reached via boat during high tide. Boats dock about 150 meters offshore and visitors get via a boardwalk to the Tabalong mangrove forest and bird sanctuary.
How to get to Bais
Bais City is less than an hour away from the Dumaguete City airport. The Capiñahan Wharf in South Bais Bay is the most convenient point of take off to Tañon Strait. The best and most cost effective way is to organize a group and rent a van in Dumaguete to bring you to the Capiñahan Wharf. This will cost approximately P2,500.
From Dumaguete City you can use public transportation like Jeepney or Ceres-liner bus, with the latter being more convenient. Expect with public transportation around 1 hour travel to Bais. Ceres busses leave from early morning on this direction and you will not have any problems to catch a ride. For more adventurous, a rental scooter is the way to go.  The roads to Bais go along the scenic coastline of Negros Oriental with a view of Cebu Island and through large nippa fields.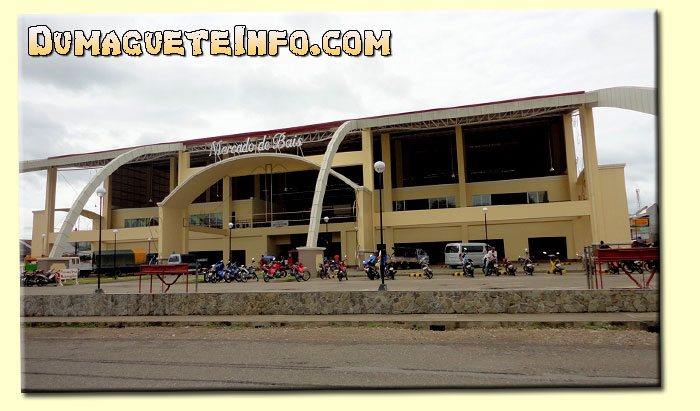 Just meet your tour guide at the Mercado de Bais. One can't miss this impressive building which seems somehow out of place, considering the surroundings, but is probably one of the cleanest and most modern public markets in the Philippine Islands.
[summary-child-pages]