The rainy season is in, but for everyone who has a perpetual calling for the sea, Apo Island is the perfect place to be. With its collection of coral reefs and other deep sea adventure, Apo Island is a sure haven for anyone with an insatiable need for vitamin sea.
Jump off point: Dumaguete City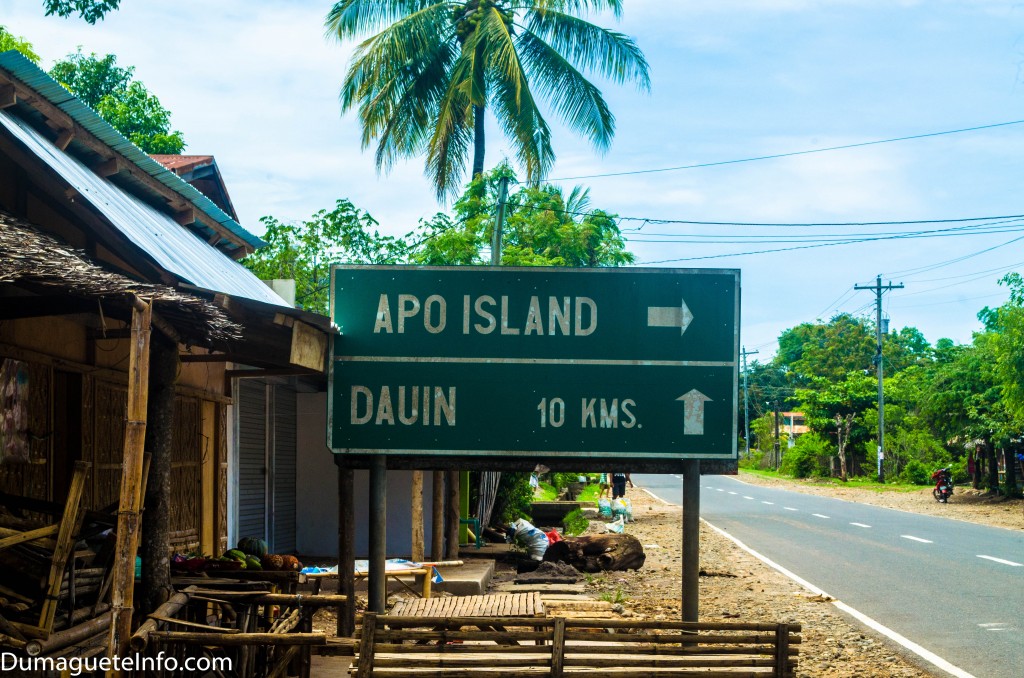 From Dumaguete City, take a bus going to Bayawan. The conductor usually asks where you want to be dropped off at, and at this point, simply tell him you want to be dropped of at the Malatapay market—be sure to make a call and have a boat reserved for you, you will be accommodated accordingly then. Within less than an hour, you will be at the Malatapay market. The public market comes to life mostly during Wednesday's because it is their designated "market day". On other days, however, the place is quiet except for some residents that quietly buzz through the place.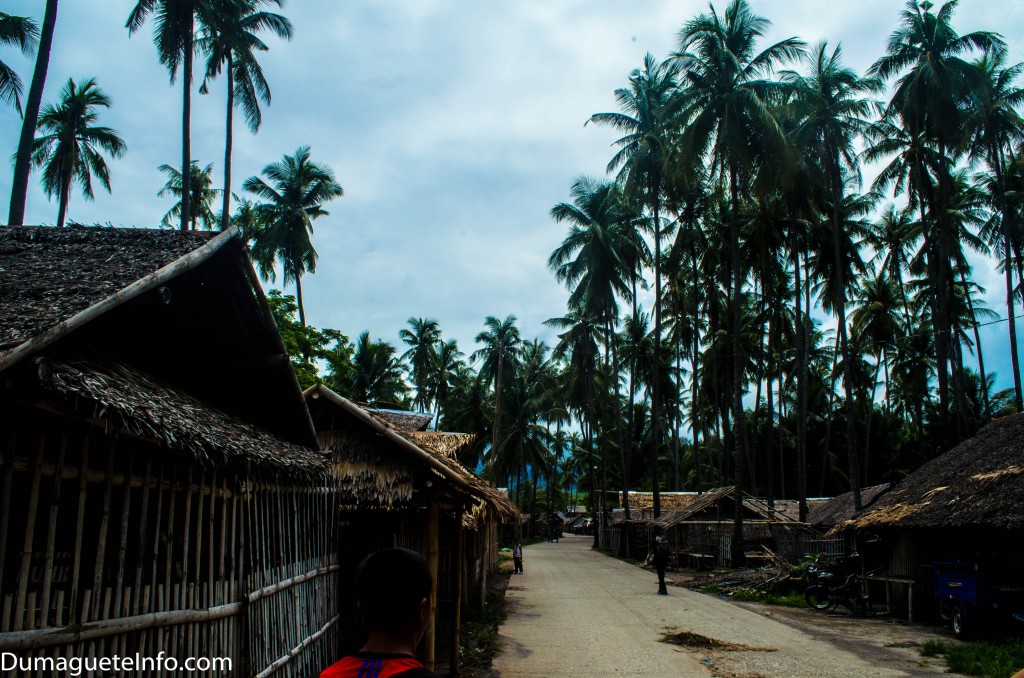 Upon arriving at the bus stop, you will be approached by a few friendly locals. They will ask if you are heading for Apo and will gladly guide you through. The walk to the small marina is short, and from there you can rent a boat to take to the island. To make sure you have a boat reserved for your use, call the numbers below:
(+63)926-3658-260
(+63)906-6735-795
(+63)927-4603-637
Ride with a smile: Malatapay Boat Service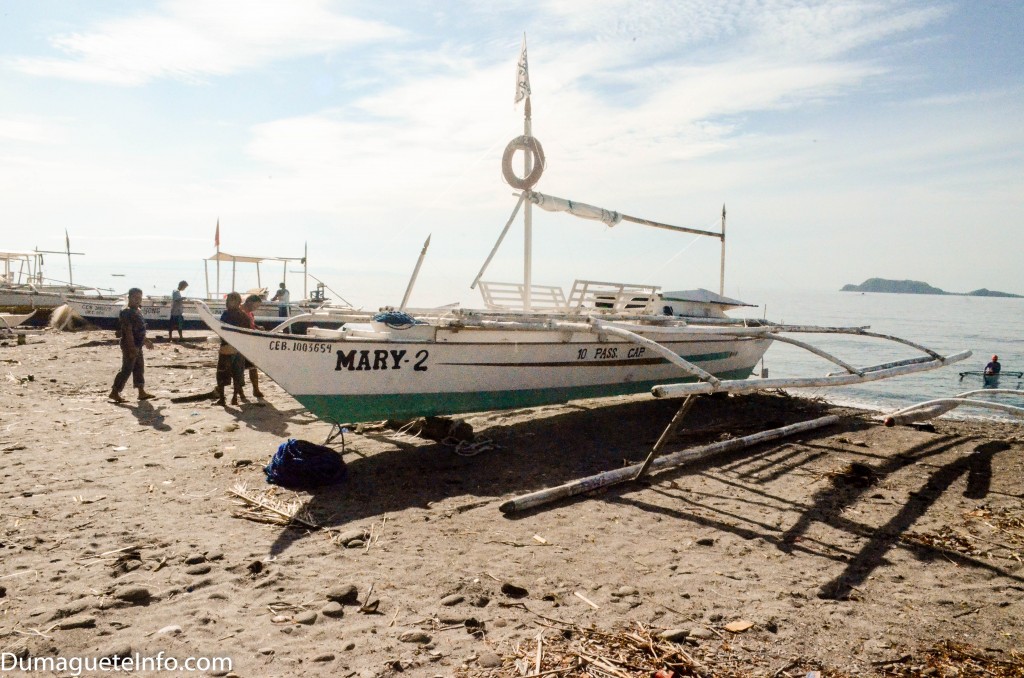 Since the rainy season is in, the waves are undoubtedly big. So for safety reasons, it would be most advisable to take the larger boat because it is much more sturdier than a small one. Aside from that, a coastguard keeps watch at the marina all the time, and patrols the area all the time. Regarding time, it would be best to get there as early as possible since the tide is calm during the wee hours of the morning.
Finally, we meet!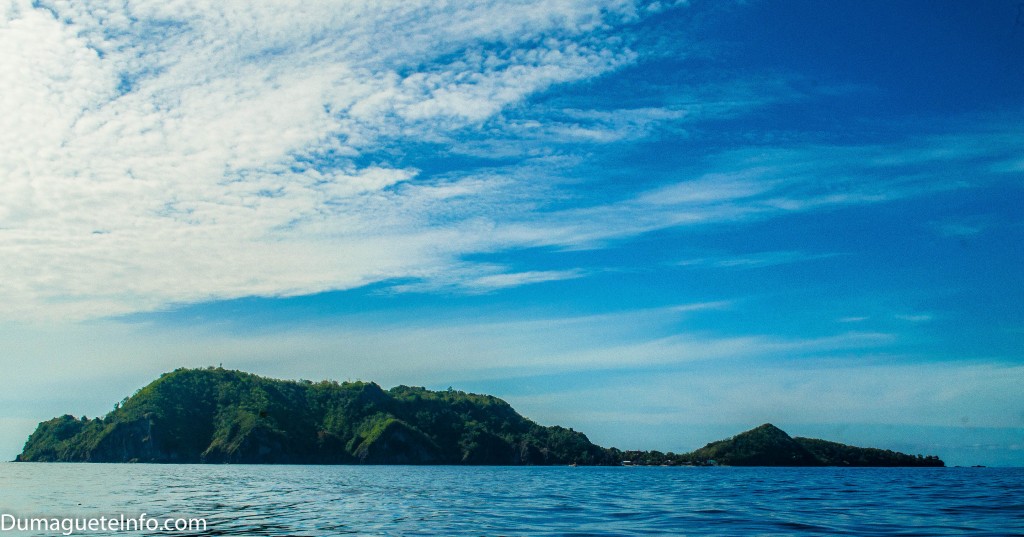 After a forty minute boat ride, you will finally be at the shores of Apo. The island is predominantly rocky, but it also has a stretch of white sand. Upon arrival, members of the barangay council will lead you to their office, and there you will need to pay their residency fee (quick note for Negros Oriental residents: be sure to bring a valid I.D., it will save you php 75.00) which is a hundred pesos. This is for the maintenance of the marine sanctuaries and other expenses used by the island.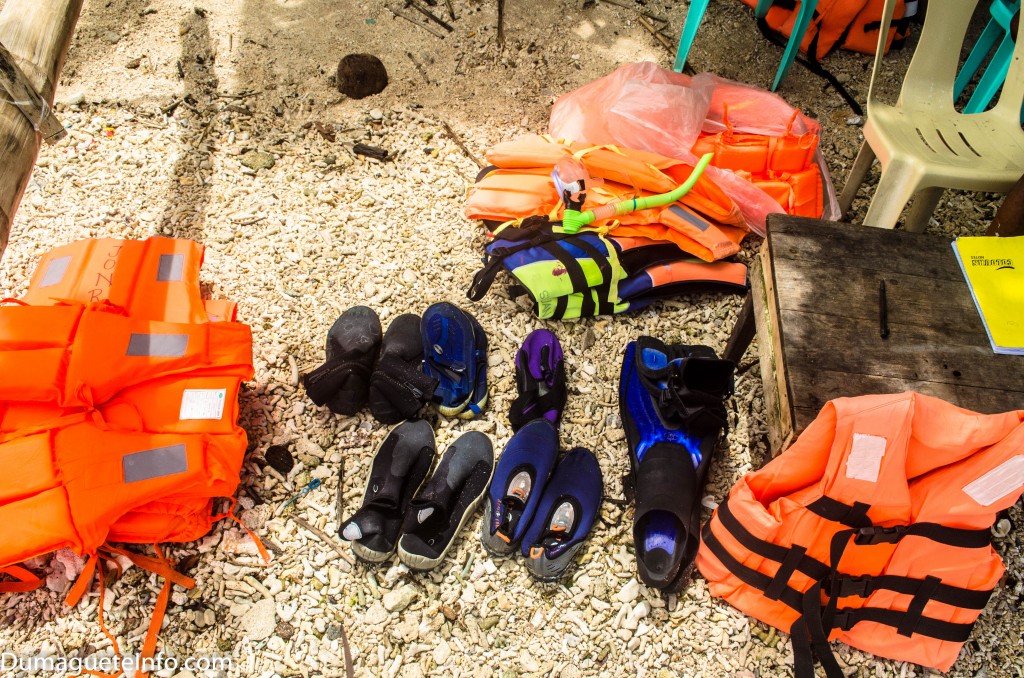 The turtle sanctuary is only a few feet away from the shore. For snorkeling, it is most advisable to use a life jacket, for safety and most especially to avoid stepping on the corals. A snorkeling guide is also compulsory since he will walk (or rather swim, haha!) you through the sanctuary. The payment for a guide is php 300.00 and snorkeling equipment are also available for rent.
Scuba diving for first-timers
For scuba diving, be sure to have prepared at least php 2,800.00. This covers all the equipment needed for scuba diving, and a guide that will teach you the fundamentals.
Food
There are no fancy restaurants on the island, so it would be best to bring your own food.
The locals, and life in Apo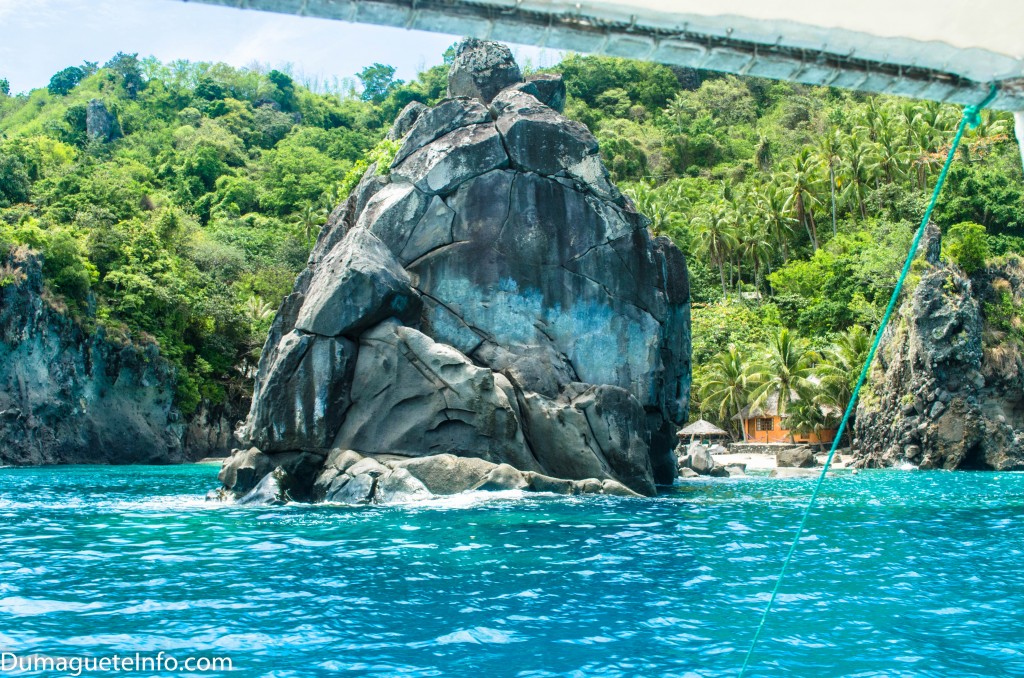 A local was asked why it was called Apo. The reply was short but brief, because the bisaya word Apo literally translates to grandchildren in English. The island is said to have been named that way because there are many children, a thousand residents who happened to be someone's apo before.
Apo Island is also well-known for its rocky components, unlike most islands that are rimmed with fine, white sand. One prominent rock formation is called Bolu-arte. This massive rock structure rises from the sea, and daredevils climb onto it and jump into the cool, deep water.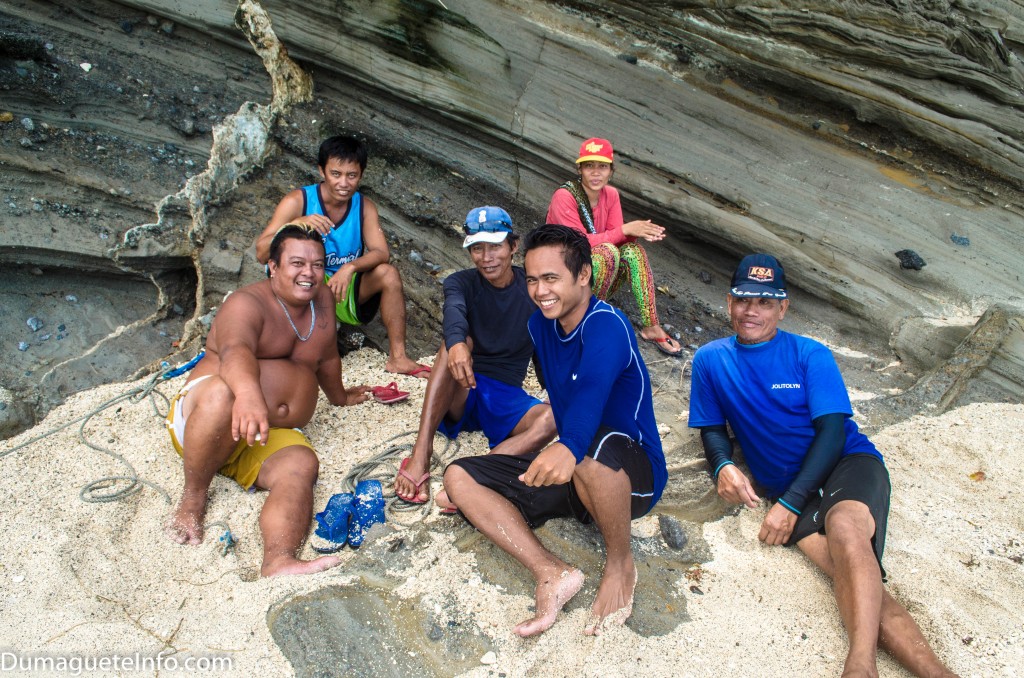 Calm, peaceful, and warm. Just as Apo island itself, the locals are also the same. They are very hospitable, and will help you with anything if you ask. When walking around the small village, people will greet you with a smile and a warm welcome. Some will even try to start a conversation with tourists, always wanting to know more about what cannot be found on the island. Eager, and gentle. These are the kind people of Apo.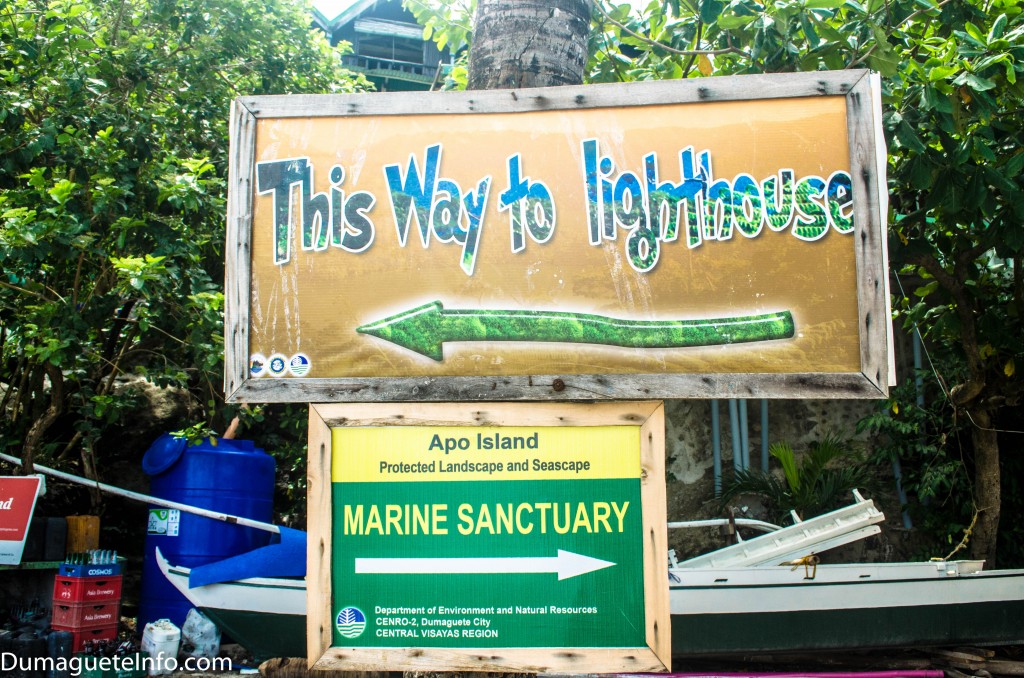 Aside from the sea and marine sanctuaries, Apo also has a few undiscovered secrets. If you get the chance, or if you still have the energy (especially after swimming with the sea turtles), take a walk around the village. The lighthouse is a thirty-minute walk, but offers a great view of the ocean.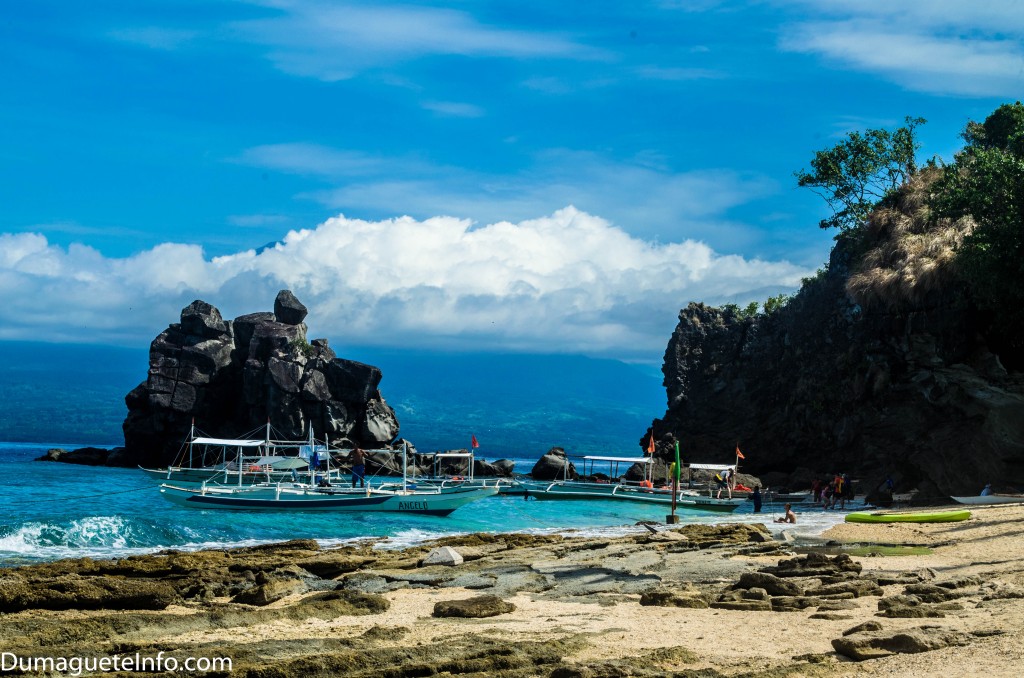 For a boatride around the entire island, an additional php 500.00 will be charged. This is for fuel. The last trip back to Malatapay is at 3:3o PM, so always be early when going to Apo.
For additional information about lodging and diving, click here.
Don't forget to bring a bottle of sunblock and most importanly, enjoy!