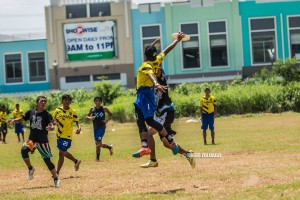 The Negros Oriental Ultimate Players Association (NOUPA), in partnership with the Silliman University (SU) Student Government, will host the 9th National Ultimate Frisbee Tournament also known as Ultimate Shindig United 2015 in Dumaguete City on August 21-23, 2015 at Perdices Coliseum and Cimafranca Ballfield.
Ultimate Shindig is an annual frisbee tournament held every August. It is known to be one of the most famous competitions in the Philippines along with the Daba-Dabaw Ultimate Frisbee Tournament of Davao, and Cebu's Ultimo Abril held every summer. Some tournaments are also seen in the provinces of Cebu, Subic, Iloilo, Pampanga, Laguna, Iligan, Bacolod, Dipolog, Cagayan de Oro, and Bukidnon. Ultimate Frisbee in the country is rapidly growing. Players all over the country travel overseas to attend provincial tournaments and meet new opponents. Philippines has been recorded as having the most number of tournaments while the number of athletes continues to increase. There are more or less 100 developing Frisbee clubs in Manila. It is not impossible to hail the Philippines as the Ultimate Frisbee center in Asia.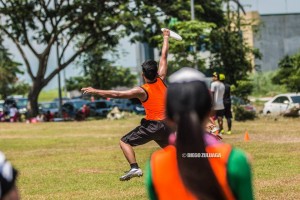 Ultimate, commonly known as Frisbee, makes use of a flying disc which is a disc-shaped drifting toy and sporting item that is usually made out of plastic. The disc measures approximately 20 to 25 centimeters or 8 to 10 inches in diameter and is designed with a lip. The shape of the said disc is a cross-sectional airfoil which enables it to glide by causing it to be lifted as it moves through the air in a spinning position. It is used recreationally and competitively for throwing and catching just like the famous Ultimate game. The ultimate (Frisbee) game is a limited-contact team field sport played by passing a flying disc to a player in the opposite score goal. While the disc is on hand, players are not advised to make side or forward steps, and interceptions. Turnovers include incomplete passes, and passes out of bounds. A "lay out", a horizontal dive to block or catch the disc, is an essential feature of the game.
The said game is the only team sport that doesn't require any rule execution of a referee. Fairness of the game relies on the sportsmanship of both teams. Players declare their own fouls and oppose a foul only when they believe it did not occur. Playing without referees may call biases of certain groups so club competition has implemented the use of direct observers and advisers to help in disputes.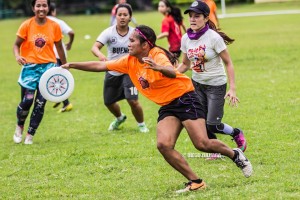 Ultimate is played all over the world in informal games and by recreational, school, club, professional, and national teams at various age levels. The game also comes with open, women's, and mixed tournaments.
Team Extreme is known to be the longest and subsisting Frisbee team in the city of Dumaguete which existed for almost eight years and has competed in some events across the country. The team usually takes part of the tournaments the Ultimo Abril in Cebu every April, Shindig in Dumaguete City and Manila Spirits in Manila, an international tournament. Before joining the Philippine team, the Dumaguete ultimate players have won individual and team awards in most competitions.