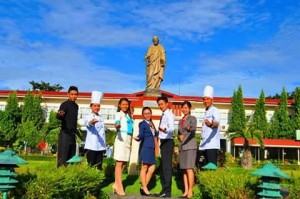 Another well known university in Dumaguete City is St. Paul University, abbreviated as SPUD or SPU Dumaguete. This is a private Catholic School. The university traces its origins to the coming of the Sisters of St. Paul of Chartres (SPC) in the Philippines. SPUD started as an institution which offers elementary education. Then High School started in 1920. Years later, College degrees were offered. For many years, the institution operated as St. Paul College of Dumaguete. The colleges became a University in 2004, the year of its centennial celebration. Now, SPUD is one of the four universities in Dumaguete City. It is easy to reach this place because it is a famous school. The address is located in L. Rovira Road, Bantayan, Dumaguete, Negros Oriental. The school is not far from the downtown area. So the fare is currently only 9 pesos going to the downtown area or Robinsons Place. The University also has a church inside which offers a mass every Sunday, for Christmas and on other holy occasions. The University also has a small convention center where events take place. Some locals rent this place for their parties and events. The University also has a gym where in other Universities and schools would gather.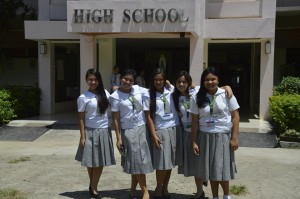 Paulinians/High School Students
The students enrolled in this school are expected to be with good manners and conduct since they are properly trained by the best teachers and sisters. The atmosphere is very friendly but at the same time strict, the students are always surrounded by Nuns and Priests, the teachers are also disciplined so the students disciplined there selves. Facilities are very up to date; they even had a mini hospital in the nursing department.  Some of the most kind and nice people I met around Dumaguete are students from this University. They are very approachable and friendly and a lot of talented locals also graduate from this school. The students enrolled here are mostly Catholics since this is a Catholic School. Before, I always wanted to study here but I am not a Catholic I am a protestant which is hard because students in this school are always required to attend Mass and do the rosary.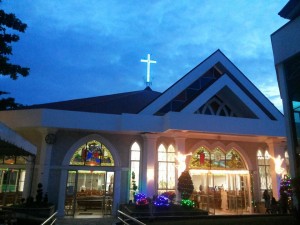 The Church
The beautiful landscape is very inviting. The area is very clean. The University is surrounded with plants and flowers. I salute the maintenance of this School. The University has several tourist attractions just around the Campus. These are the following: The Church, the newly built classrooms, the gym, convention center and you can find a flowing river in the middle of the compound. The school always had new renovations and improvements every year. I can give two thumbs up with the ambiance of the school, it is really nice place.  If you want to experience the green grass, only St. Paul University preserved the nature within the school.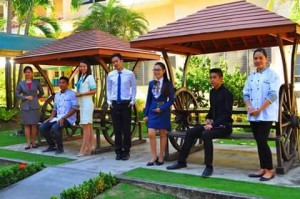 College Students