Getting There
Dumaguete City
can be reached via air and sea transportation from
Metro Manila
and Cebu. Hotel accommodation in the city is never a problem. There are several hotels to choose from with all basic amenities such as air condition, hot and cold bath, cable TV and telephone connections. By Air There are two daily flights...
Philippine Airlines – Philippines' Flag Carrier
Philippine Airlines is a national pride of the
Philippines
. Philippine Airlines is Asia's first airline and the flag carrier of the Philippines. From one aircraft, it has now grown into a modern and worldwide class airline.
Dumaguete is located in the province of Negros Oriental. It is the province's capital and major seaport. It has a population of only 102,265 people (NSO 2000). The word Dumaguete came from the word "daggit" which means "to snatch". During the 17th century, there were frequent pirate attacks along the city's coastal area. But when the Spaniards came they called the place "Dumaguete".
The city's climate is divided into 2 seasons; wet and dry seasons. Dry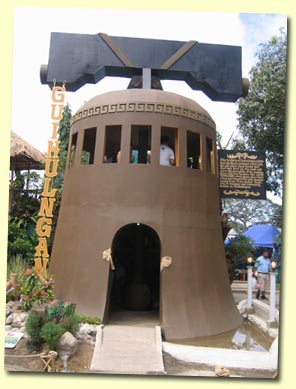 season is from December to May (April-May is the hottest). Wet season is from June to November.
The place is attracting many tourists from various places. It is rich in history, culture, and natural resources. You may find the combination and influence of various cultures and sites in Dumaguete, from the Spaniards, Japanese and Americans who played important parts in the city's history. There are many wonderful views for tourists, you may take a walk along Rizal Boulevard and see the Tanon strait. Or take some pictures of the historic Dumaguete Belfry, the most popular architectural landmark built in 1760 which was built to warn the locals of pirate attacks in the early days.
Dumaguete City Vacation
Taking a vacation here is very easy. There are many hotels and guest houses, fully equipped with air-conditioned rooms and cable T.V. There are many means of transportation like jeepneys and local pedicabs ready to take you anywhere in the city. There is a strong signal if you are using mobile phones. Plus, the people of Dumaguete are very friendly and accommodating, especially to tourists. They are ensured of a warm welcome from the locals.
Their economic situation also had gone a long way. Many business investors came and built their businesses in Dumaguete. Mostly, BPO and ITES companies (information technology enabled services). An addition to the million pesos contributed to the city's income.
Indeed the city of Dumaguete, has come a long way. It has now become one of the country's premier tourist destinations, learning centre of the South, and a city with a booming economy. It is truly a wondrous place to visit.