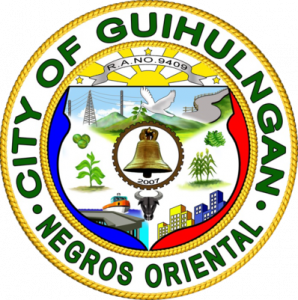 There are more legends about the way the city acquired its name. One version is saying that the municipality got its name from the name of a river flowing directly to the town proper from the spring in Anhaw. The word Guipadulngan is translated as "the point where the river flows its end". Another old tale tells a story from the 19th century, an era when the Philippines was still a Spanish colony. Many people were captured by the Spanish soldiers, killed and thrown into the sea, which is called today Tañon Strait. Other legends claim that a bell was dropped into the sea when they found out that it was used by the lookout guards to warn the town population of the coming of Spanish. Since then the town has been called Guihulngan, translated as "the place were was dropped a thing". Nowadays it is unclear if the name of the city originated as Guihulngan or Guipadulngan, but it is certain that its name is truly symbolic, a lot of blessings "dropped" on the city.
Guihulngan's history began as a mere catholic mission. The first documents attesting the presence of habitants on its area are dating from the year 1856, when it was established as a parish. The town had a turbulent history marked by fights and during the World War Two it was the scene of violent battles. At the time when it was declared a city, in the year 2007, Guihulngan was already the largest locality in the Negros Oriental Province. However, only 15 months later the city lost its cityhood, together with other municipalities in the province. Just a year later, in 2009, the decision has been reversed and Guihulngan has regained its cityhood status.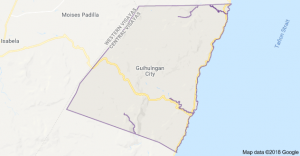 Guihulngan, officially the City of Guihulngan, (Cebuano: Dakbayan sa Guihulngan; Filipino: Lungsod ng Guihulngan; Spanish: Ciudad de Guihulngan ) or simply Guihulngan City, is a 5th class city in the province of Negros Oriental, Philippines. According to the 2015 census, it has a population of 95,969 people,the third-most populous city in Negros Oriental after the cities of Dumaguete and Bayawan.
Barangays
Bakid
Balogo
Banwague
Basak
Binobohan
Buenavista
Bulado
Calamba
Calupa-an
Hibaiyo
Hilaitan
Hinakpan
Humayhumay
Imelda
Kagawasan
Linantuyan
Luz
Mabunga
Mckinley
Nagsaha
Magsaysay
Malusay
Mani-ak
Padre Zamora
Plagatasanon
Planas
Poblacion
Sandayao
Tacpao
Tinayunan Beach
Tinayunan Hill
Trinidad
Villegas
Is this your business?
Claiming your listing is the best way to manage and protect your business.
Claim it now!