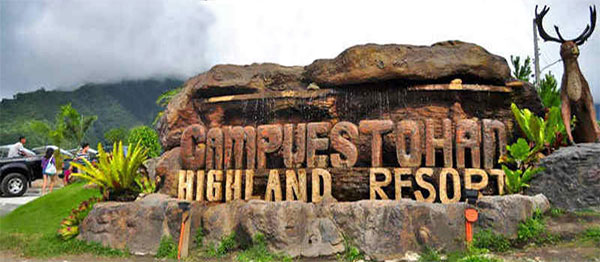 Campuestohan Highland Resort is the brainchild of the visionary couple Ricardo "Cano" Tan and Nita Tan. Its history is as lovely and grand as the present beauty that awaits visitors who take the time out to commune with nature in this glorious haven in Negros Occidental.
Situated right in the boundaries of two of the most progressive cities in the province – Bacolod City and Talisay City, Campuestohan is a 5-hectare property that radiates the splendor of the lush green forests of Mt. Makawili. From this vantage point, one can see the breathtaking view of almost half of the entire province of Negros Occidental, and even that of Panay Island. Most of the time, the weather in the resort is downright cool while one can see the seemingly merciless heat in the plains below.
Back then, Mr. and Mrs. Tan were only dreaming of a retirement home where they can relax in their advancing years. The owners of this vast area in Campuestohan offered the property to the couple, and even though they have not seen the property as Mr. Tan was busy with his political plans at that time, they decided to purchase it.
When the couple finally had the chance to see the property for themselves, they were taken by surprise at the majestic panorama that unfolded right before their eyes. And after having seen the view from Campuestohan, the ball started rolling. The couple made plans on how to develop it into becoming more than a little Tagaytay, but one that can surpass all expectations as to what a great resort really is.
From that grassy area situated about 800-meters above sea level, the 5-hectare property of Mr. and Mrs. Tan has undergone an enormous transformation and is now one of the most famous tourist destinations in Negros Occidental.
CHARMING ACCOMMODATIONS
Tucked among fragrant breeze of the forest, century old tree-lined enclaves and lushly landscaped walkways, our new Wigwam accommodations ensconce you in a private, supremely comfortable getaway.
Each guest Wigwam invites you to celebrate the surrounding beauty with a small front garden with a bonfire area overlooking the expanse of the resort and its sparkling pools.
Our new Wigwam accommodations are designed to provide you with the utmost in comfort and convenience.

With these new native American accommodations, your stay at Campuestohan Highland Resort will definitely be more enjoyable.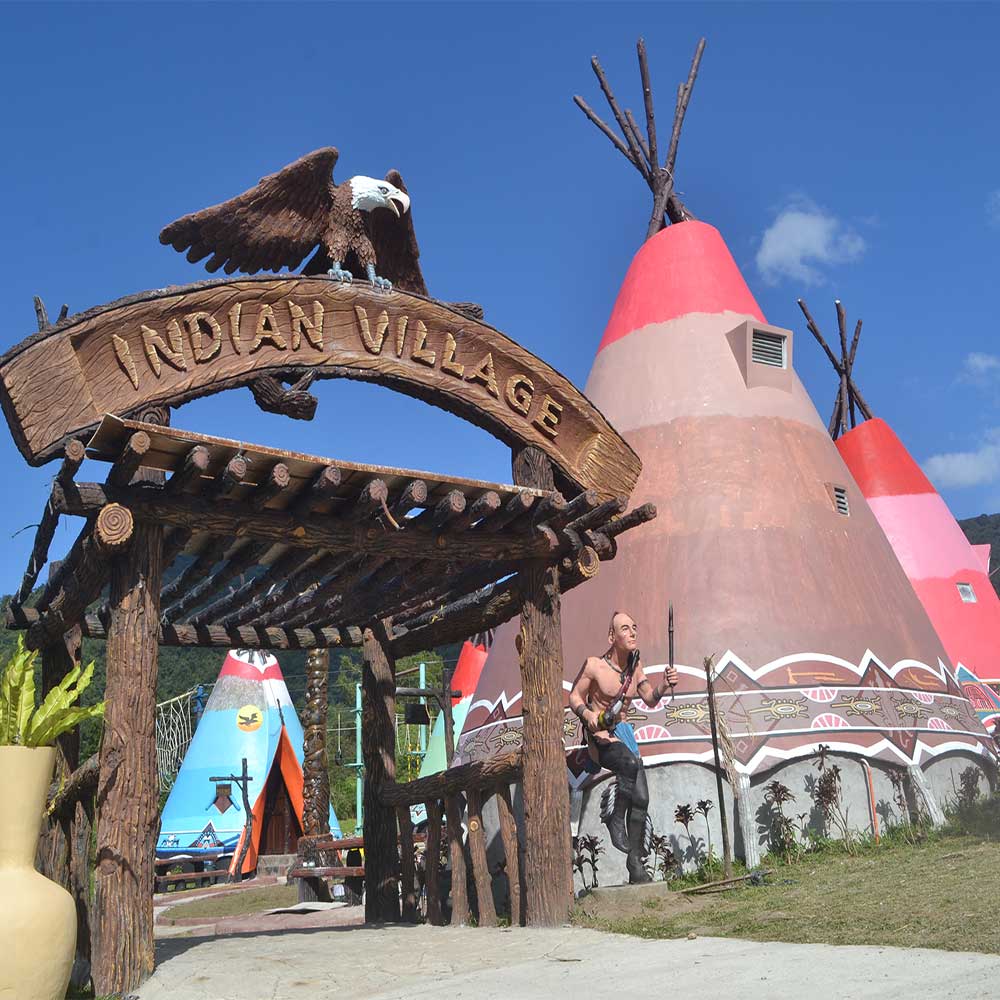 A PLACE THE WHOLE FAMILY WILL LOVE

Planning a getaway that the whole family will love?

Young kids want to play, teens want to hang, and parents probably just want to relax. Campuestohan Highland Resort have something for everyone. From awesome pool to unique activities, kids and adults can keep busy on their own- and once in a while  .

You will be surprised to see that all types of travelers flock to this cool getaway for its world class features. Campuestohan Highland Resort has a range of amenities that will surely make your visit truly worth your while.




SWIMMING POOLS GALORE

From the Giant Footprint Pool to regular swimming pools flaked by dolphin figures, Campuestohan Highland Resort is truly a swimmers paradise.

Enjoy a cool dip in the sparkling waters a wonderful pool shaped like the foot of a giant while the kids enjoy theirs in one of the toes of the Giant Footprint Pool.

You might also want to swim with a wonderful panoramic view of the western side of Negros Occidental.


Enjoy a splash with your family and friends now at Campuestohan Highland Resort.
Is this your business?
Claiming your listing is the best way to manage and protect your business.
Claim it now!