9 Things You Can Strike Off Your Bucket List By Visiting Dumaguete City
Dumaguete Bucket List
Known as The City of Gentle People, Dumaguete certainly lives up to its moniker. Although smaller than other cities in the Visayas region, Dumaguete still holds a unique charm that makes people want to visit. No wonder the city was voted as the number 1 city in the country for ex-pats to come and live. But what exactly can you do in this gorgeous city? In this article, we list down 9 of the best things to experience while in the beautiful city of Dumaguete.

Have a stroll at Rizal Boulevard
Being a relatively small city⁠—in contrast with her neighbors⁠—Dumaguete is best explored on foot. Some of its many attractions are easily accessible and quite near each other. One of these is the beautiful Rizal Boulevard in downtown Dumaguete. This long stretch of paved street near the sea is a popular chill-out place among locals and tourists alike. Here, you get a chance to meet and talk with the many locals and experience first hand why the city is called the City of Gentle People.
Visit the oldest stone church in the island
Just a few stone's throw away from Rizal Boulevard is the Dumaguete City's very own Cathedral. Built between 1754 and 1776, St. Catherine of Alexandria Cathedral is known to be Negros' oldest stone church. The historic landmark played a major role in the locals' religious life throughout its long history. Nearby is the old belfry tower which was one of four towers that used to surround the church. The tower was used as a lookout tower to warn the people of incoming pirates which were very common at the time. Today both the church and the belfry are popular city tour pitstop.
Swim with turtles at Apo Island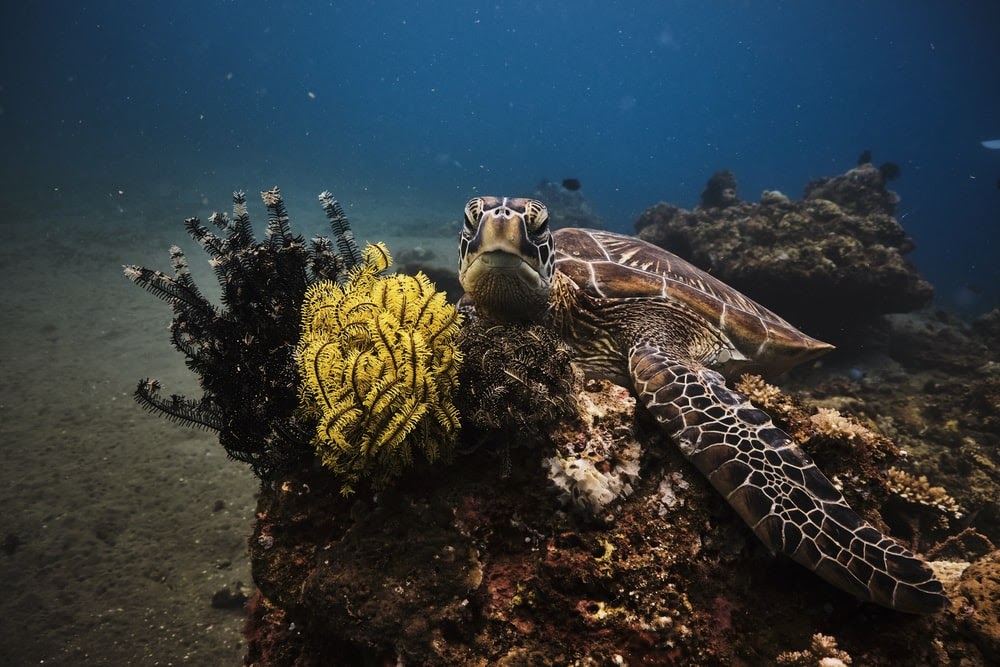 Outside of the city, we find an amazing tropical island paradise that is Apo Island. The island is a popular tourist magnet known for its crystal clear waters and the rich undersea life. Because of this, Apo Island is one of the top diving and snorkeling sites among locals but most importantly with tourists. Here you get to see colorful undersea creatures as well as the famous residents of the island: sea turtles. If you want to step away from city life and spend a nice hot day on a tropical island, this is the place to be.
Go dolphin watching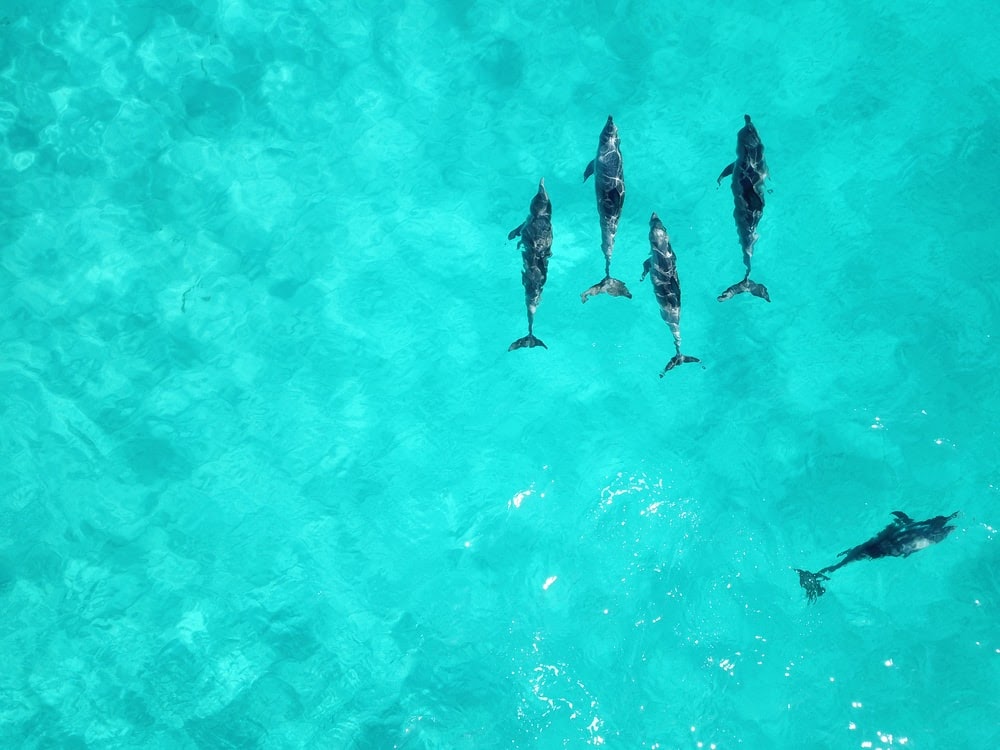 Aside from sea turtles, dolphins also make a regular visit in the waters off of Dumaguete City. These dolphins often hang out in Tanon strait where they are seen from March until October. They are most active just after sunrise so you have to get up early if you want to catch these magnificent creatures in action. To get there you can catch a bus ride to Bais City. From there you then head to Capinan Wharf where you can rent a boat to take you to Tanon Strait. Some of the dolphin species found in the area are spinners, spotted dolphins, and bottlenose. Some species of whales also hang out in the strait some of which include pygmy sperm whales and pygmy killer whales.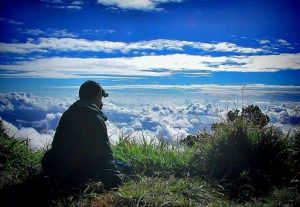 Hike up Makawiwili Ridge
If hiking and trekking are more of your thing, Dumaguete has plenty to offer. One of which is Makawiwili Ridge. Also known as "the Saddle in the Sky" this ridge is a popular hike among enthusiasts because of its picturesque views at the top. The peak is a great vantage point that overlooks the surrounding plains as well as the craters of Mount Kanlaon⁠—an active volcano. The ridge is a fairly tricky ordeal that is perfect for hikers and trekkers who want a bit of a challenge. There are also campsites at the ridge where you can spend the night camping under the stars.
Enjoy the view at the top of the "Horns"
Speaking of hiking, here's another great hiking spot for all of you trekking enthusiasts. Mt Talinis⁠—which translates to "sharp"⁠—got its name for its strikingly barren silhouette. Also known as the "Horns of Negros" this mountain has a height of 1,900 meters making it the second tallest peak next to Mt Kanlaon. The mountain is also considered a potentially active volcano. That is why many geothermal springs and lakes dot the mountain.
Try paddleboarding at the Twin Lakes
Dumaguete is also home to plenty of lakes, rivers, and lagoons that are worth visiting. Not only are these great places to take a dip, but some of them are also top spots for water sports. Lake Balinsasayao and Lake Danao⁠—collectively known as Twin Lakes⁠—are large lakes that are home to incredible wildlife. The lakes' calm waters are ideal for kayaking and their newest attraction: stand up paddleboarding. Here, tourists can rent paddleboards and get basic lessons from trained and qualified instructors. If you're into SUP, think about these accessories to make your experience more fun.
Chase some beautiful waterfalls
Aside from tranquil lakes, Dumaguete also has many gorgeous waterfalls to explore. One of the notable waterfalls is Pulangbato Falls. The name means "red rock" named after the rust-colored rocks and cliff face near the waterfalls. The color comes from sulfur in the water which is due to the volcanic nature of the island itself. Another popular waterfall to visit is the Casaroro Falls. A majestic 100-foot waterfall is quite a rarity among waterfalls like itself. It is relatively slimmer, almost like a pillar of water plummeting straight down to the basin below. To get there is quite a feat though as you need to traverse difficult terrain but it's well worth it.
Visit the oldest American university in the country
If you fancy universities, colonial architecture, and a bit of history then check out Silliman University. Built in 1901 by American missionaries, Silliman University is known as the oldest American University. The campus is 62-hectares filled with sprawling open fields and large ancient trees. Some of the buildings even sport American colonial architecture that has survived up to this day. The university's anthropology museum is also an interesting place to visit. It has an expansive collection of artifacts and memorabilia about the history of the school and Dumaguete City itself.