Florentina Homes – Apartelle Style Rooms in Dumaguete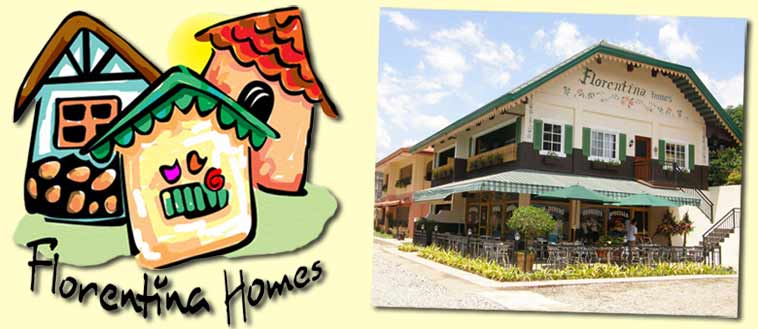 Located in a quiet residential area in Bantayan, Dumaguete City, Florentina Homes is a true Home away from Home. Florentina Homes is an internationally themed apartment hotel complex with in-house restaurant, coffee shop, & swimming pool and all amenities you need for a long term stay or if you visit Dumaguete City with your beloved ones. The Design and set-Up is unique for Dumaguete and Negros Oriental.
All rooms and apartments are warm designed to make you feel welcome and at home right away. The style reflects atmosphere of the owners and designers favourite destinations.  It is your choice if you prefer the Mediterranean/Spanish style or the more rustically style of Switzerland.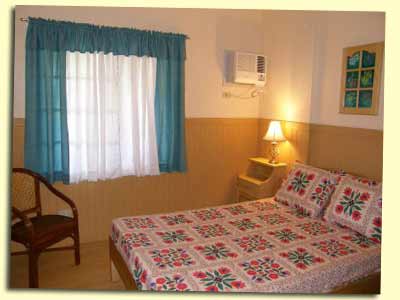 Amenities
Ideal for family and group travelers
Fully furnished 2 bedroom apartment units, good for 4 occupants
Service area with toilet, bath, and laundry space
Cable TV
Wireless Internet in restaurant
Living room
Spacious balcony
Telephone
Complete kitchen
Air conditioned rooms
Ample parking space
5 minutes from airport
5 minutes to city proper
VISA/MasterCard accepted

… is the Name of the in-house Restaurant of Florentina Homes. Chef Gabby takes care of all your culinary wishes that you enjoy your stay in pleasant ambience whether you sit inside the restaurant or outside at the Bistro's Veranda and enjoy the atmosphere of Rana Verde, the Mexican-inspired plaza showcasing artwork of local talents, as well as accessories, ceramics, handicrafts, and ornamental plants that Oriental Negros has to offer.
Gabby's Bistro opens at 7:00am to serve you delicious breakfast for a perfect start into the day.
Hotel at Florentina Homes offers:
Standard Room is 1500 peso/ night
Deluxe Room is 2000 peso /night
Garden Room is 2000 peso /night
Tower Room is 2500 peso/night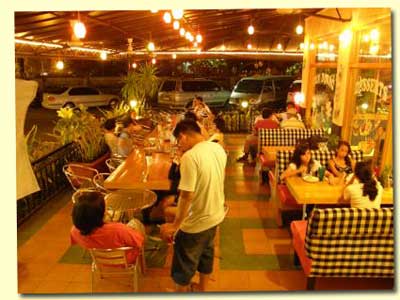 Tariff Apartelle in Florentina Homes Offers :
Swiss (double & twin bed) + connecting units Php 3000/night
Spanish- Mediterranean (double & twin bed Php 3000/night
English Tudor (twin beds)+ air-conditioned Sala Php 3500/night
English Tudor Family Suite (6pax) Php 3800/night
● Prices are in Php (Philippine Peso)
● Less Php 500.00 per night for one room occupancy
● Extra bed charge Php 350/night
● Above rates are inclusive of government tax
● Check-in 2:00pm – check-out 12:00 noon
● All rates are subject to change without prior notice
For a bit of exercise and a feel of the tropics, guests can lounge around and swim in The Oasis swimming pool. Superbly designed with fun, recreation, relaxation, and restful ambiance in mind, all rolled into one gorgeous little tropical paradise tucked away in a quiet private corner of the hotel compound, inviting one and all to unwind and free their minds and bodies of worries and stress. The pool has its own swim up bar, a slide for the young-at-heart, lots of in-pool benches to sit around, and from a minimum of 1 ft depth to its deepest point of 4ft, the pool is clearly designed to be very friendly for all to enjoy.

Want to celebrate an occasion at The Oasis? Small parties with complete catering can be arranged at the hotel. The Oasis ambiance is unmatched, especially in the evenings, when the soft lighting brings a soothing glow to the senses.
Florentina Homes – Apartment Hotel
Rovira Road, Bantayan, Dumaguete City,
Oriental Negros, Philippines
Contact:
Tel/Fax: +63-35 422-0827
Landline: +63-35 422-4338
Mobile: +63-929-796-9653
email: florentinahomes@yahoo.com
website: www.florentinahomes.com