Deeply Grateful To Live Here
Michael O'Riordan – Sun, Jan 14, 2018
This article was first published in Michael O'Riordan's column Outside Looking In on the 14th of January 2018 by the Dumaguete Petro Post.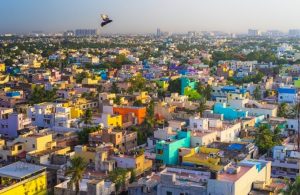 MANILA — Yesterday afternoon I was strolling around fascinating side streets in Chennai, southern India with my dear friend Vaidya Priyanka. There was exciting energy in the market place, vibrant commerce being debated, and exotically-dressed people everywhere. Yesterday morning I was in Kuala Lumpur having breakfast. Last night I stayed here in Manila, and am at present at the airport waiting to fly back to Dumaguete, then up beyond Valencia to my beautiful mountain home.
So what's the point, you might reasonably ask? I'm simply an example of the increasing number of people traveling internationally.
Low cost airlines like Air Asia and perhaps Cebu Pacific have made this possible. I was able to fly from Manila to southern India and back for only P25,000.
---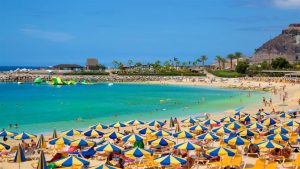 I'm excited about fulfilling a life-long dream this year. In September, I'll return to Ireland for a week to visit my son Brian and his wonderful Brazilian wife Cindi. Then I'll go to my sisters' home in the Canary Islands before sailing across the Atlantic to south America on the beautiful Bark Europa (www.barkeuropa.com)
The crossing will take 44 days, and ends in Montevideo, Uruguay. After that, I will probably go to California for a while before returning home to Negros Oriental.
This trans-Atlantic crossing while working on a tall sailing ship is the fulfillment of a life- long dream.
I have only one concern. When we cross the equator, tradition demands we jump overboard to pay homage to King Neptune. It's 9,000 feet to the bottom of the ocean. I have a recurring fear when I resurface, the boat will have sailed away with everybody else on deck waving me goodbye. No doubt this reveals some deep-rooted emotional scars confirming massive insecurities. Oh, well!
---
One of the reasons I came to live in Negros Oriental was to complete my next book. When I arrived here on Jan. 1, 2017, the book was 60 percent completed.
On Jan. 1, 2018, the book is still 60 percent completed. Sadly, that's not a misprint.
I have never suffered from what is called writer's block nor have I had problems with creativity. So what happened?
I'd like to be able to wax eloquently about a series of events that took my attention elsewhere, but that would be dishonest. The naked truth is I became dazzled by the, for me, easy way of life in Negros Oriental and the beautiful women.
Approaching 70, after being a long time critic of "mature" men with their beautiful Filipina women, it's uncomfortable for me to admit I'm doing the same.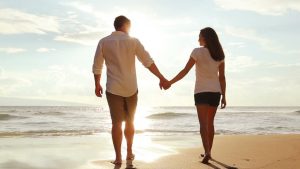 But for nearly two years now, on and off, lots of on, lots of off, I've been involved with a special lady who I now believe I love. And interestingly, she feels the same about me. So what to do? Well, we have decided to move it up to the next level. I hope to experience the remainder of my life with her.
There is a serious age difference. I was born 67 years ago, and she is 31. But I'm willing to forgive her relative youth. And she has a six-year young daughter who I adore. I'm not concerned about being hurt, but I'm terrified I may fail them, and cause serious harm in the process. If that happens, and if there is an after-life, then I deserve eternal damnation.
---
It's a new year again, based on the western calendar. I'm going to resist looking back on the past year or talking about my aspirations for 2018. That invariably results in a series of boring clichés.
What I will do without reservation is thank all of you particularly in Negros Oriental, and the Philippines in general, for the generosity and kindness that have intuitively made me feel so much at home. I'm on the final leg of my life journey and deeply grateful to be living it here.
Daghang salamat sa inyong gipatagamtam nga pagdawat nako dinhi. Akong ipadayon ang pagrespeto aron sa ingon ako usab mahimong maka ani sa inyong pagrespeto ug pag abi-abi.
Author's email: irishauthormichaelcassidy@gmail.com