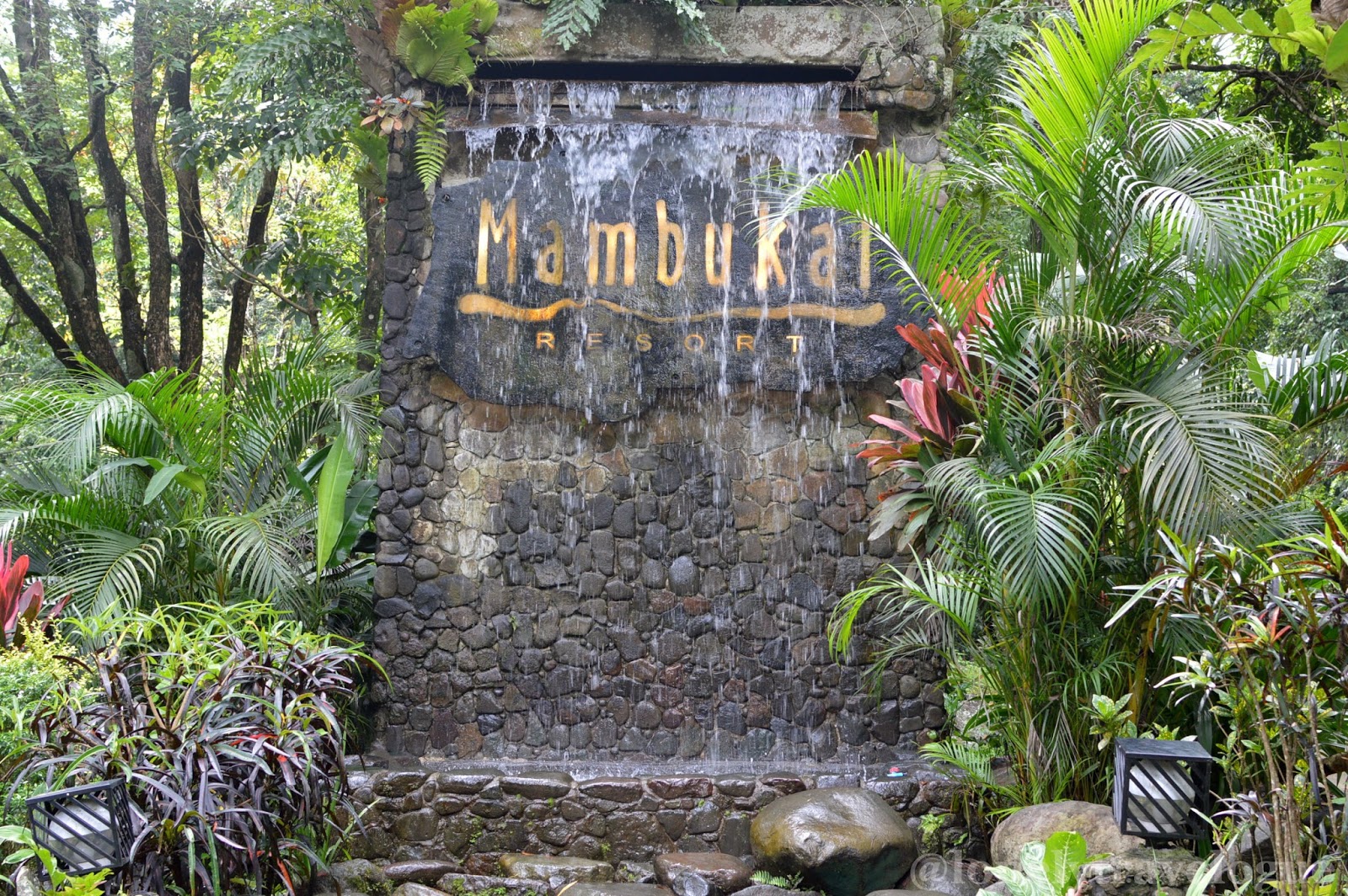 Mambukal Mountain Resort is one of the places in Negros Occidental which people love to visit. This mountain resort is very famous in and out of the province. Similarly, the resort is very much affordable where lots of people mostly locals come here as often as they want either to take a family day out or stay overnight.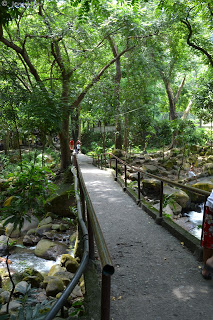 bridge over rushing waters
On the left is the old bridge over rushing water of the river. Some people love to bathe themselves in the river and enjoy spending time sitting on the large rocks.
On the right is the grotto of Mother Mary where there was a large on-going construction when we went there.
Check-In Time: 2 P.M. / Check-out Time: 12NN
Entrance
Adult    P50.00
Kids 11 years & below    P20.00
Light Vehicles    P15.00
Trucks/Buses    P30.00
Villas
Matrimonial    P1,700.00
1 Single & 1 Matrimonial    P2,000.00
4 Single Beds    P2,400.00
Extra Bed    P200.00 
Family Cottage-P4,000.00, Extra Foam    P100.00
LGU Cottage
Good for 2 pax    P900.00
Good for 4 pax    P1,200.00
Good for 6 pax    P1,500.00
Extra Foam    P100.00
Tourist Lodge
Ordinary Room    P600.00
Deluxe Room    P750.00
Family Room    P1,000.00
Dormitory- (Exclusive Use – good for 20 packs) P2,000.00
Camping: P30.00 per person
Picnic Huts: Big    P600.00, Small    P300.00
Tables w/ 4 Chairs- P100.00
Additional Foam – P100.00
Transport Service
Coaster  (25 seater)
(Bcd-Mam-Bcd) P2,800.00
(Silay-Mam-Silay)P3,300.00
Urvan  (12 seater)
(Bcd-Mam-Bcd)P1,900.00
(Silay-Mam-Silay)P2,200.00
Is this your business?
Claiming your listing is the best way to manage and protect your business.
Claim it now!