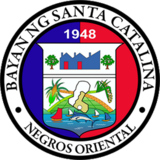 Santa Catalina is a municipality in the Philippines, in the province of Negros Oriental. It has 73,306 habitants, according to the 2010 census. The municipality of Santa Catalina is divided in into 22 barangays. Santa Catalina's topography is predominantly rolling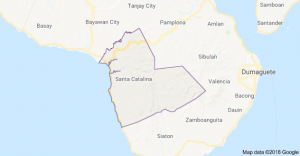 Santa Catalina, officially the Municipality of Santa Catalina, is a 1st class
municipality in the province of Negros Oriental, Philippines. According to the 2015 census, it has a population of 75,756 people.
The town is home to the Minagahat language, the indigenous language of Southern Negros as listed by the Komisyon ng Wikang Filipino. The language is vital to the culture and arts of the people.
Barangays
Alangilan
Amio
Buenavista
Kabulacan
Caigangan
Caranoche
Cawitan
Fatima
Mabuhay
Manalongon
Mansagomayon

Milagrosa
Nagbinlod
Nagbalaye
Obat
Poblacion
San Francisco
San Jose
San Miguel
San Pedro
Santo Rosario
Talalak
Is this your business?
Claiming your listing is the best way to manage and protect your business.
Claim it now!