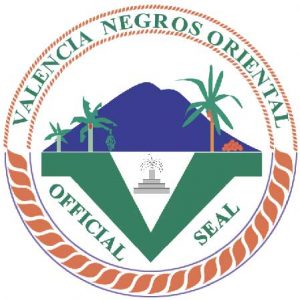 Valencia, officially the Municipality of Valencia, is a 1st class municipality in the province of Negros Oriental, Philippines. According to the 2015 census, it has a population of 34,852 people.
It is located 9 kilometres (5.6 mi) west of Dumaguete City, the most populated city and capital of the province. The municipality was voted as "the greenest and cleanest" town of Negros Oriental in 2007.
Our Lady of the Abandoned is the patroness of Valencia, and her feast day is celebrated annually every October 12 with the town fiesta. The fiesta is an official non-working holiday for the town.
population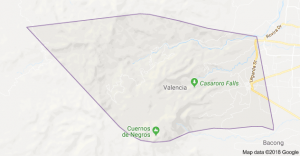 Valencia occupies an area of 14,749 hectares (36,450 acres), 35% of which are classified as plains. The town is 65% mountainous, with elevation averaging from 200 to 500 metres (660 to 1,640 ft) above sea level, with the top of Mount Talinis at an elevation of 1,903 metres (6,243 ft) along the municipal southern boundary. The climate in the municipality is relatively cool, especially at higher elevations.
The region is also the most critical watershed area of Negros Oriental, providing abundant drinking water to Valencia and its neighboring municipalities.
Barangays
Apolong
East Balabag
West Balabag
Balayagmanok
Balili
Balugo
Bongbong
Bong-ao
Calayugan
Cambucad
Dobdob
Jawa
Caidiocan
Liptong
Lunga
Malabo
Malaunay
Mampas
Palinpinon
North Poblacion
South Poblacion
Puhagan
Pulangbato
Sagbang
Is this your business?
Claiming your listing is the best way to manage and protect your business.
Claim it now!