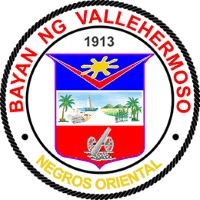 Vallehermoso is composed mostly of Agricultural lands typically good for growing almost all kinds of crops although much of the uses of these agricultural areas are invested on Sugarcane Farming. Corn is also another product in the area hence the people are largely dependent upon corn as their staple food. Coconut is also another source of income for most of the farmers through "tuba" or Coconut Wine, Vinegar and Lambanog. Ingenious materials such as broomsticks, bags and fashion accessories are also being made by the town's people as another source of income. Some other agricultural products such as; Banana, Cassava, Rice and coffee are also abundant in the area.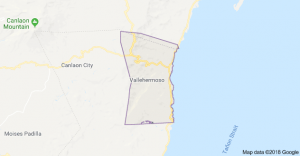 Vallehermoso, officially the Municipality of Vallehermoso, is a 3rd class municipality in the province of Negros Oriental, Philippines. According to the 2015 census, it has a population of 38,259 people.
It is situated just between the border lines of both Oriental and Occidental Negros. It is in the center of three cities: 29 kilometres (18 mi) north from the City Of Guihulngan, 21 kilometres (13 mi) south from the city of San Carlos, 29 kilometres (18 mi) west from the City of Canlaon.
Main source of livelihood is through fishing and farming, while the vast majority is still dependent upon third hand expenditures. Currently, the town has been dubbed as a 4th class municipality mainly for its lack of opportunities to alleviate income and spending.
Barangays
Bagawines
Bairan
Don Espiridion Villegas
Guba
Cabulihan
Macapso
Malangsa
Molobolo
Maglahos
Pinocauan
Poblacion
Puan
Tabon
Tagbino
Ulay
Is this your business?
Claiming your listing is the best way to manage and protect your business.
Claim it now!