Best Beaches in the Philippines - Perfect for Digital Nomads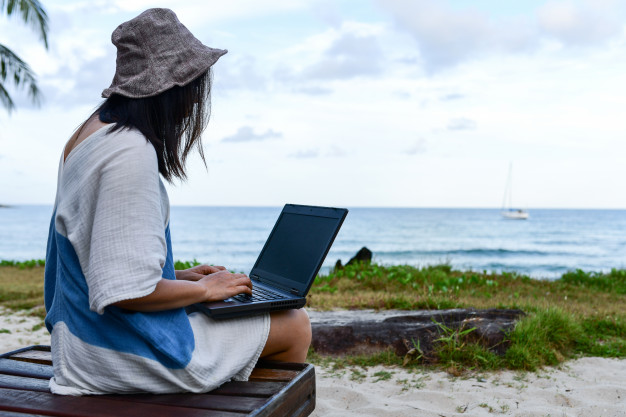 Considering the thought of withdrawing from your corporate job and living a life that revolves around technology can be daunting. How do you earn? How can you pay bills? Will you ever have colleagues again? Will this "trend" go on forever? Will it help you put food on the table, three times a day, for you and your family? Well, today, a lot of people have actually done this, and they are called digital nomads. Digital nomads are referred to as those types of people who use telecommunication technologies and digital tools to earn a living. They're called nomads because they travel from one place to another for work. For as long as they have their work tools (gadgets like mobile phones and laptops) and an Internet connection, they're good to go. Since we're here, why not also talk about the best places digital nomads can visit and work at?
The Philippines is an archipelagic country located in Southeast Asia that has received a number of tourists over the years. It houses 7,641 beautiful islands and beaches, which makes it a
perfect hot spot for most digital nomads.
Boracay Island
Boracay is one of the most popular islands and beaches in the country. However, in 2018, the Philippine government ordered Boracay to close for six months to give way to the island's much-needed rehabilitation. Over the years, Boracay has experienced a sudden wave of tourists coming in and out of the island, which made what was once a paradise a total disaster. But, after six months, true to their claims, Boracay re-opened, now with cleaner shores and crystal waters. As for digital nomads, Boracay remains as one of the best places to work in because of its high accessibility to an Internet connection, with a variety of food choices for when you're hungry, and an excellent range of resorts and hotels. You can also choose whether or not to visit and work in Station 1, 2, or 3 (but we suggest that you stay in Station 1 as it is the quietest, especially for when you're trying to work.)
Pico de Loro Cove, Batangas
This Batangas resort is one of most digital nomads' best bets as it caters to all your needs (and wants!) Only about 90 minutes away from the city center, this famous beach resort in Batangas is all that you will ever need, especially if you're a digital nomad trying to explore the best places to work in the Philippines. Pico de Loro Cove has a 1.5-kilometer beach stretch, with fine white sand and pristine waters. Enjoy a pleasant workday by the beach joined with the calming sound of the waves crashing onto the shore. To cap off the day, make sure you also catch the beautiful sunset views Pico de Loro Cove has. In fact, it's one of the most notable features of this private beach resort, and a longtime favorite too! Accommodation and meals shouldn't be a problem, as the management is equipped with all these, ranging from restaurants, cafes, and bars down to sea and mountain view condominium units where you can stay for a night or two.
Moalboal, Cebu
Moalboal in Cebu is actually the perfect place to be in, especially for digital nomads who wish to experience both the laid back and modern type of living all at the same time. Moalboal has access to the Internet, and it also has terrific beaches where you can work, relax, and unwind.
More than anything, it's only about a few hours away from the airport, which is yet again another factor to consider most especially for digital nomads, as they'd like to fly every now and then to different destinations. Transport and accommodation shouldn't also be a problem because Moalboal is packed with a lot of affordable hotels, and you can rent bikes or motorbikes on the island to help you get from one point to the other.
Siargao Island
Siargao has gained popularity over the last few years because of a Philippine film that featured the island. Today, most locals and foreigners alike visit the island not just to unwind but also to work. A lot of digital nomads prefer Siargao over any other beach, mainly because of its peaceful and laid back setting. In Siargao, you can also rent motorbikes that'll help you get to places comfortably. Although co-working spaces are limited (and there could also be none at all), no need to worry because a lot of coffee shops dominate the island; hence, you can work in one or two, perhaps you can even hop from one coffee shop to another as you finish your work!
Wrapping Up
Having been home to 7,641 terrific islands and beaches, there's a lot to explore in the Philippines. Those mentioned in the article are only a few from the many other beautiful islands or places in general that you can visit and work in the country. In addition to that, as the years pass, the different Southeast Asian nations are now progressing, including the Philippines; hence, Internet connection shouldn't be a problem because of the government's constant effort to improve for the sake of both tourists and locals alike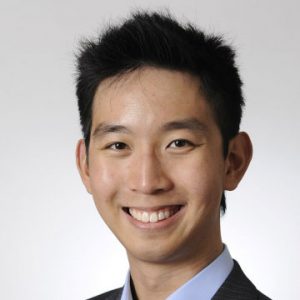 Contributor Angelo Castelda
Author's Bio:
Angelo Castelda works as a contributor for a news magazine in Asia. He loves to learn and understand diverse cultures and aims to share through his writing his experiences around the world.