Dumaguete, My Home Base to Explore 7,107 Islands and More
Over a decade ago, I first ventured out to the Philippines hoping to get the first taste of the Asian culture I imagined was the most exotic and interesting in the world. Within a few days of landing in this country, I initially had no desire to go further. I had found my exotic tropical paradise and soon I had made the move here permanently.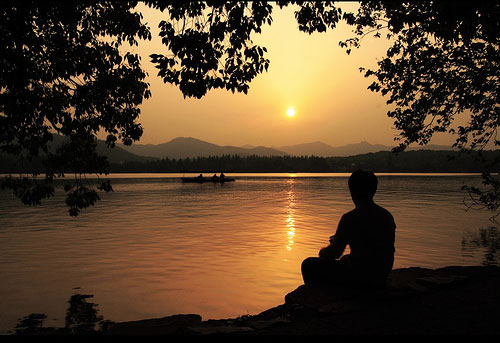 After a few years living here in Dumaguete City, as is human nature, my wandering nature started to resurface. Though I was a hundred percent satisfied with my life here, I knew that I had to get out and do a little more exploring. It was only then that I realized another benefit of this place that I call home and found it to be the perfect jumping off point for my adventures both in the country itself as well as other destinations in Asia.
Since that time I have visited at least 12 different islands and found adventures I will always remember. Whether it was the white sand beaches of Boracay and Bohol, with their bustling tourism trade or quieter island paradises like Tablas, Siquijor and Bantayan, or even the metropolitan areas of Manila and Cebu I have been simply amazed at the never-ending  cornucopia of destinations that I will never even come close to experiencing. With over 7,000 islands, even if I were to hit another 4-5 a year and live for 2 decades, I will barely scratch the surface. From Dumaguete, it is simple and easy to get on a plane one day and be in a new tropical paradise within a few hours. If I want to take my time, I can hop on a boat, motorcycle, or in my car and just go wherever life calls me.
I have also discovered that sometimes I want to explore even farther and I never really realized when I first moved here to Dumaguete, just how easy and affordable it would be to venture out to those other exotic Asian countries which I have always dreamed of visiting.
Since I have been here, I have visited the Siem Riep and Sihanoukville in Cambodia, Phuket in Thailand, Langkawi and Kuala Lumpur in Malaysia, Bali in Indonesia and also Singapore. Each and everyone of these trips were amazing as well as affordable with plane tickets rarely exceeding a few hundred dollars round trip. These places were only glossy pictures in a National Geographic magazine, which I had never dreamed I would visit, but now I will have memories of sights, sounds, smells and tastes that I will be with me forever. In the coming years , I plan to visit China, Vietnam, Japan, Laos and maybe even venture a little bit farther to places like Nepal and India. It is the life I always thought would be impossible for me to have, but with living in Dumaguete, all it takes is a flight to Cebu or Manila and another short and affordable flight to my newest adventure.
Ironically, with all the travel I have been doing over the past few years, come the end of each one of my trips there is always one thing the same. No matter where I went, I eventually could not wait to get back to my home, Dumaguete City. As nice as these places were for a vacation, I still have not found a place I would rather call home.
I would like to leave you with a gallery of pics which will only show you a very small slice of the amazing life of travel I have been able to live over the past 5 or 6 years.