Upcoming Philippine Festivals You Should Definitely Check Out
Aside from the stunning beaches, picturesque sceneries, and astounding culture, the Philippines is also known for having big and colorful festivals all year round. These festivals highly celebrate the country's history, religion and customs.
If you are planning to go to the Philippines, here are some of the upcoming festivals that you shouldn't miss!
Panagbenga Festival
Still have that January festival hangover? The Panagbenga Festival in Baguio City, which is celebrated from February 1 to March 5, is a festival that celebrates the season of blooming. With this being said, the festival has a numerous paradise of stunning floral floats with kids dressed as fauna and flora. More and more people, from locals and tourists, have been flocking to the summer capital of the Philippines to experience this eye-catching and breathtaking festival.
Aliwan Grand Fiesta
If you are residing in the busy streets of the Metro and want to have a little fun, then Aliwan Grand Fiesta should definitely be in your bucket list! This three-day event highlights the Philippines' 16 regions with their best and largest carnival-style parade. The festival takes place in Manila's most popular theme park, Star City, the Aliwan Grand Fiesta also displays the most beautiful fireworks competition. Additionally, the finest local artists from all 16-regions also gather to perform in this festival.
Pahiyas Festival
The Pahiyas Festival is the annual celebration for an abundant harvest. Every home is decorated with the various agricultural product – from fresh fruits to healthy vegetables. What's better is that you can taste every agricultural product that you come across to. It's basically a free for all and grab-all-you-want festival, and everyone is eligible to do it!
Pilipinyahan Summer Festival
If you are residing in the outskirts of Tagaytay or in a bustling community in the city like Vireya Tagaytay Highlands, you may want to get ready for this festival. The Pilipinyahan Summer Festival celebrates pineapples as the most alluring agricultural product in the country. In addition, it promotes the importance of pineapples to the island nation of the Philippines.
Parada ng Lechon
Craving for a roasted pig? The Parada ng Lechon Festival will definitely fulfill your cravings for roasted pigs. The festival consists of roasted pig parades with different flavors and various decors. Moreover, the festival coincides with the Feast of St. John the Baptist. So be ready to get wet as locals repeat the ritual of baptism.
Masskara Festival
If you are a photographer looking for something stunning to capture, then this is the perfect festival that you shouldn't miss. The Masskara Festival main purpose is to let everyone know that no matter how tough and hard any situation may be, it will all be alright in the end – which is also similar to the history of this festival. The festival comprises of people wearing smiling and colorful masks, which makes them as "The City of Smiles".
Key Takeaway
Fiestas and festivals are indeed an integral part of the Filipino culture. This is why festivals from Luzon to Mindanao are held every year to show tourists and visitors each city's highlight.
If you are planning to go to the Philippines, why not set it with these festivals? Not only will you enjoy, but you'll also definitely make your trip memorable.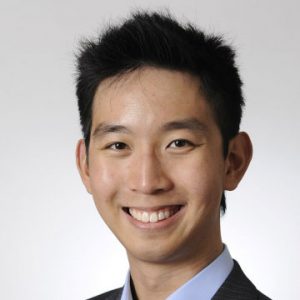 Contributor Angelo Castelda
Author's Bio:
Angelo Castelda works as a contributor for a news magazine in Asia. He loves to learn and understand diverse cultures and aims to share through his writing his experiences around the world.
---
Source of Featured Image: Pixabay.com