Specialty Snacks From Different Philippine Provinces
The Philippines is a country teeming with some of the most unique signature food in the world, with each province boasting of this or that specific delicacy that's only available in their area. You can even get all of them if you like; just go to the nearest store that serves these snacks, and you're good to go.
The point is this: wherever you are in the Philippines, be it on some secluded beach or in one of the homes dotting those luxurious Tagaytay lots, you won't have a problem finding something tasty to munch on. With that said, here are four specialty snacks from the country you need to try.
Buko Pie
Buko pie is a favorite comfort food by Filipinos. And although you can quickly get it from practically anywhere in the Philippines (even bus vendors are selling boxes), the best buko pies are still the ones sold in Los Baños, Laguna and Tagaytay City. Here's a tip if you're going to buy a box: go for The Original Buko Pie in Los Baños and Rowena's in Tagaytay. They're the best buko pie makers in the country.
Piyaya
Bacolod is one of the country's best havens for food lovers, with a series of mouth-watering delights for all to savor. Still, if you find yourself wandering around in that province, you shouldn't leave without trying their pièce de résistance delicacy: Piyaya. Piyaya is a round, flat, and flaky unleavened bread with brown sugar fillings. It comes in a variety of flavors (plain, ube, buko pandan, etc.), and it's among the top pasalubong items Filipinos buy while visiting the province.
Chicharon
Chicharon is also a delicacy you can find anywhere in the Philippines, even from hawkers climbing aboard buses to sell their goods. Still, if you want to experience the best chicharon in the country, then best go to Carcar, Cebu. Although the chicharon there is roasted just like any other, the sauce that comes with Carcar chicharon sets it apart from the rest. Plus, it comes in two varieties: pure pork skin or pork skin with meat. Both are specialties only available in Carcar, Cebu, and both are equally tasty.
Binagol
But if you're looking for something distinctly tasty that has unique packaging, then best go to Leyte for some binagol. Made from sweetened mashed taro and glutinous rice, packed into half of a coconut shell, and wrapped in a banana leaf, it's one of the lesser-known delicacies in the Philippines. Nevertheless, it's a delicious treat for food enthusiasts everywhere. Binagol is sold all over Leyte and Tacloban City, and you can easily get it for as low as Php 25.00 depending on the size. You can also make it at home, provided you know the ingredients and the recipe.
Try Philippine Delicacies
The following snacks mentioned above are just some of the favorite delicacies only available in the Philippines. As you explore the country, you'll probably encounter other signature dishes that are equally delectable if not more. When that happens, don't hesitate to try it out!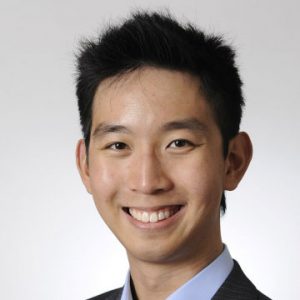 Contributor Angelo Castelda
Author's Bio:
Angelo Castelda works as a contributor for a news magazine in Asia. He loves to learn and understand diverse cultures and aims to share through his writing his experiences around the world.