How to Make the Right Decision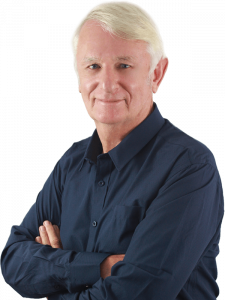 It's something important we all had to once face, and which you may still be facing. Whether or not to emigrate is a life changing situation. But a decision will inevitably be made regardless of what you do or don't do. If you continue to procrastinate, you are unconsciously deciding not to leave. And so much of our societal indoctrination argues against us having the courage to do something new and different. If you seriously want to experience retirement in Dumaguete or elsewhere, but continue postponing the decision, the probability is life will pass you by and your unacknowledged decision will have been to remain in the life you presently experience. And that may be right for you.
When I was contemplating the move, my concern about live passing me by was a strong motivator in helping me take action. I definitely didn't want to wake some morning when old and regretting what might have been. I felt I'd earned the right to truly enjoy the rest of my life, to have new experiences that could revitalize and invigorate me. Perhaps most importantly, I asked myself what did I *really* have to loose by moving to Dumaguete? If it didn't work out, I could always return to California, or move to some other country in Asia, or go to Australia or New Zealand.
As I write this, I'm sitting in a restaurant up at Casaroro Falls. It's located ten miles from Dumaguete. In front of me are a breathtaking variety of flowers in the vast, beautifully kept gardens. Filipinos have a love of flowers and nature in general. To my right, a vast, tree covered valley plunges down deep. Far over on the other side, fog and mist swirl before rising upward through the gentle breeze. Below, I hear the water gushing down Cararoro Falls. To my left, more greenery and huge trees rising right into the sky that has early evening clouds making their away across the mountainside. Silence abounds apart from the twittering of birds, thousands of crickets beginning their evening chorus, the water rushing down the falls, and the excited laughter of children making their way homeward. There's a complete absence of endless concrete and shopping malls. I'm still and at peace. This experience is one of many I regularly enjoy here that confirms the wisdom of my decision to move to Dumaguete.
All of us fortunate to live here have had to make the decision to move, or stay. Whether we came from Europe, Canada or the United States, we all faced the same challenges. What I found helpful was doing what I've done for most of my life when needing to make an important decision. You may already be familiar with it. I didn't think it up. I took out a pad, drew a line down the middle, wrote PROS on the left and CONS on the right hand side. I then wrote why the proposal to move to Dumaguete made sense, and also why it might not. When I've been completely honest with myself in the past, and written everything with an open mind, the correct decision invariably reveal s itself to me.
I hope it will help you. It should clarify whether you should remain where you presently are for the rest of your life, or instead join the thousands of individuals and couples from many countries, who have decided to make Dumaguete our home. I wish you the best of Irish luck with whatever your conclusion is.
__________________
The List
Why I should stay?
Why I should leave?
Why is my life better here?
Why might my life be better In Dumaguete?
What do I want from the rest of my life?
Would it be more likely to be realized here or in Dumaguete
What have I to loose by staying?
What do I have to lose by leaving?
What fear(s) do I have by staying?
How realistic are those fears?
What fear (s) Do I have by leaving?
How realistic are those fears?
Can I financially afford to live comfortably here for the rest of my life?
Could I live more comfortable financially in Dumaguete?
Am I concerned about the quality of medical care in Dumaguete? If so, what do I actually know about it?
Am I contented with the quality of my life here?
Might the quality of my life be better in Dumaguete?
Is society more stable and and people more friendly here, or in Dumaguete?
Should I visit Dumaguete for a visit?
---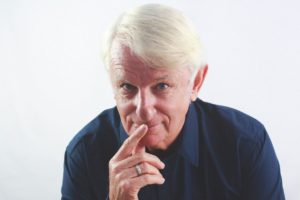 Shortly after arriving into Dumaguete, Michael  intuitively knew it was the right place for him. Everything seemed to be right. It was and is. In addition to enjoying the way of life, he also met a special Pinay, and is living contentedly with her near the city.
He now operates Veritas Consulting Group, a company dedicated to helping other expats and Returning Filipinos with their transition to life in Dumaguete City and surrounding areas
Contact – info@vcg.ph