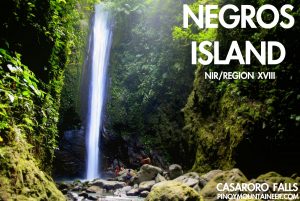 Negros is the fourth largest island of the Philippines after Luzon, Mindanao and Samar for having an area of 13,309 sq. km. It comprises of the provinces of Negros Occidental where its capital city is Bacolod and Dumaguete City for Negros Oriental. From May 2015 to August 2017, the island was declared as the Negros Island Region or the NIR which was made to accelerate social and economic development and improve the delivery of public services. However, due to insufficient funding, the Negros Island need to be dissolve by the current President. As a result, Negros Occidental went back to being a part of the Western Visayas Region while Negros Oriental a part of Central Visayas Region.
It is one of the many islands that compose the Visayas, which forms the central division of the nation. In the island, there are two provinces that comprise the Negros Oriental and the Negros Occidental where you can find the beautiful Dumaguete City, Manjuyod, Canlaon, Dauin, Bacolod City, Sipalay, Kabankalan, and many more. These are just some cities and municipalities that you can travel to in this big island.
Much has been said about the Negros, But what is really in the island? In Negros, we have Maskara Festival of the Bacolod every October it is an annual festival with highlights held every fourth Sunday of October. Before the fun starts at the city of smiles, you need to experience first the Buglasan Festival of Negros Oriental. It is a festival that showcases the different attractions of different cities and municipalities of the Negros Oriental through a contest of their booths. But that's not just they can offer. The island has numerous famous resorts and sea beaches that surround the entire island. The island also can offer you a lot of different delicacies from the different towns from Oriental to Occidental.
But you know what is best in the island? It is the people. It is where you can see them smiling genuinely. It is where they create happiness. Negrenses are also known for being hospitable people even if you are a foreign or a local. What is important to them is they give joy and spread love to one and all.
Is this your business?
Claiming your listing is the best way to manage and protect your business.
Claim it now!